Trader Joe's Fully Cooked Falafel Recalled for Potentially Containing Rocks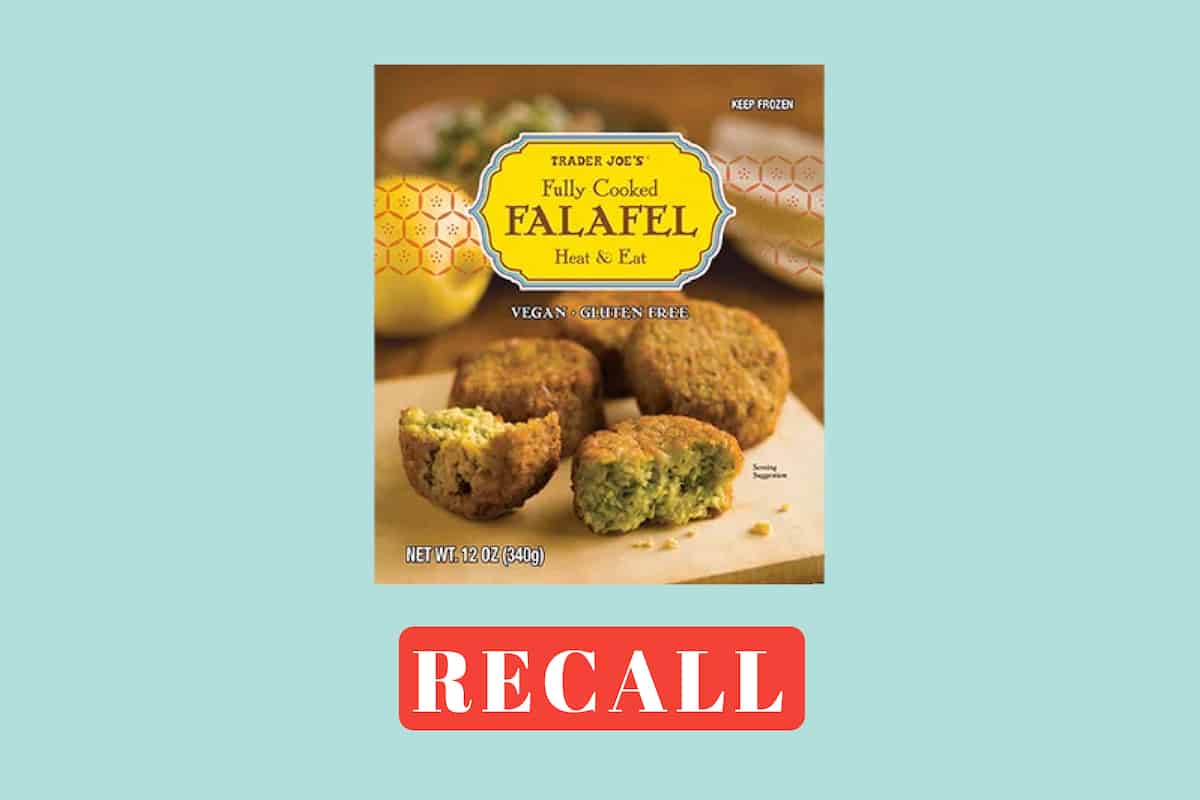 Trader Joe's issued a recall for its Fully Cooked Falafel (SKU#93935) on July 28, 2023.
The supplier of the falafel alerted Trader Joe's that the products sold in the following states may contain rocks in them:
Alabama, Alaska, Colorado, Connecticut, Delaware, Florida, Georgia, Iowa, Illinois, Indiana, Kansas, Kentucky, Louisiana, Massachusetts, Maryland, Maine, Michigan, Minnesota, Missouri, North Carolina, Nebraska, New Hampshire, New Jersey, New Mexico, New York, Ohio, Oklahoma, Pennsylvania, Rhode Island, South Carolina, Tennessee, Texas, Virginia, Vermont, Washington DC, and Wisconsin.
Trader Joe's removed all potentially affected products from its shelves, so they are not available for sale.
However, if you purchased any of the recalled falafel, do not eat it. You can throw it away or return it to any Trader Joe's location for a full refund.
This is the third product recall from the retailer in a week. Previously, two of TJ's cookies and the Unexpected Cheddar Soup were also recalled.
If you have any questions, you can contact Trader Joe's customer service at (626) 599-3817 or send them an email.