Trader Joe's Unexpected Broccoli Cheddar Soup Recalled for Potentially Containing Insects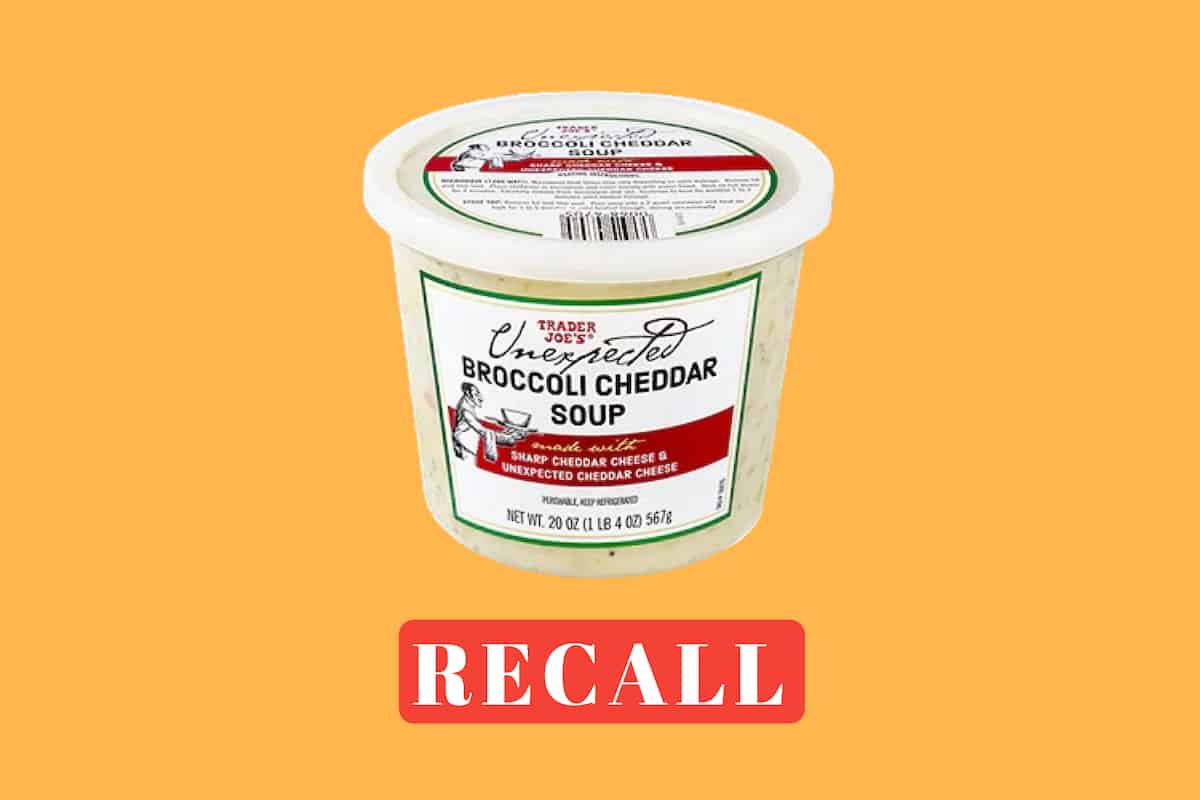 Trader Joe's issued a recall for its Unexpected Broccoli Cheddar Soup (SKU#68470) on July 27, 2023.
The supplier of the soup alerted Trader Joe's that the products with "Use By" dates of 7/18/20 through 9/15/23 may contain insects in them.
Trader Joe's removed all potentially affected products from its shelves, so they are not available for sale.
However, if you purchased any of this recalled Trader Joe's soup, do not consume it. You can throw it away or return it to any Trader Joe's location for a full refund.
If you have any questions, you can contact Trader Joe's customer service at (626) 599-3817 or send them an email.