The Best Wawa Breakfast to Order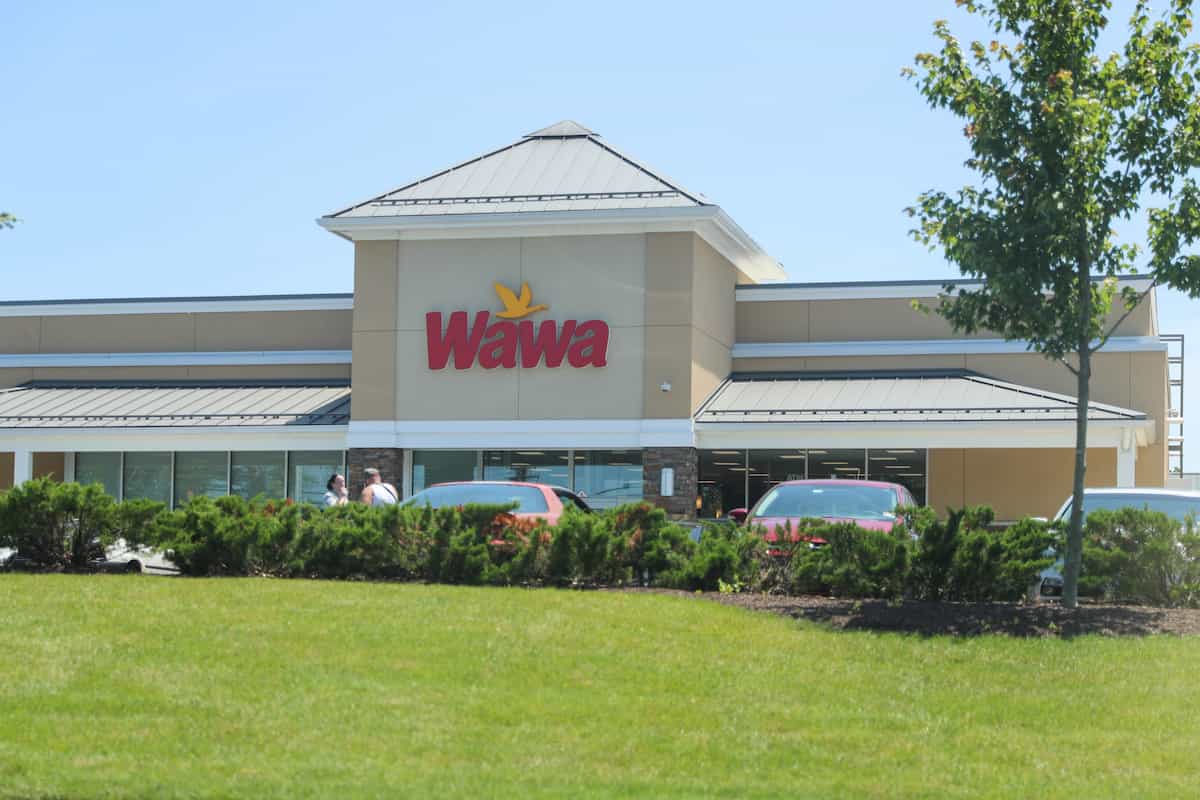 Sometimes, you just need a quick breakfast food on the go, and convenience store chains like Wawa can be your best bet.
Wawa has been operating for over 50 years in the United States, with stores located primarily on the East Coast.
What began as a small dairy farm in Pennsylvania has now become a popular brand recognized for providing quality and convenience to customers.
Wawa's breakfast menu is a standout feature of the chain with its made-to-order breakfast sandwiches, hoagies, sizzlis, burritos, freshly brewed coffee drinks, and more.
Most Wawa locations serve breakfast from 5 am to 11 am every day, so you have plenty of time to get a hot breakfast.
If you want to get the most out of your morning visit, here are my top 15 breakfast items to order at Wawa.
15. Everything Bagel
After watching "Everything Everywhere All At Once," you're probably craving an Everything Bagel with some cream cheese!
This Wawa bagel has a bit of everything on it, including sesame seeds, poppy seeds, salt, garlic, and onion.
The ingredients combine to create a delicious bagel with a unique texture and flavor profile.
It has a slight crunch from the seeds, while the center is soft and chewy, making every bite a satisfying experience.
If you smear some cream cheese onto your bagel, it enhances the flavor even further.
14. Scrambled Egg Avocado Toast
The combination of scrambled eggs and avocado makes any breakfast lover happy, but with Wawa's Scrambled Egg Avocado Toast, you get something even better.
This dish has a bed of scrambled eggs on top of a thick slice of multigrain sourdough bread toasted until it is crisp and golden brown.
The creamy avocado slices are placed on the eggs and seasoned with salt, pepper, and a hint of lemon juice for some extra zing.
The result is a tasty breakfast toast that will make your taste buds happy.
You can customize it by adding different spreads on top. My favorite option is the garlic aioli spread.
It gives the toast a creamy and slightly garlicky flavor, enhancing the overall taste.
So, if you're looking for a breakfast item at Wawa with many flavors and textures, the avocado toast is worth trying.
13. Sausage Egg & Cheese Biscuit
The Sausage Egg & Cheese Biscuit Sandwich is a classic breakfast item, and Wawa has perfected it.
This sandwich includes scrambled egg, sausage patty, and melted cheese, all served between two halves of a biscuit.
The biscuits give the sandwich an extra buttery flakiness that contrasts perfectly with the creamy eggs and sausage.
You can customize your biscuit sandwich with sauces like honey mustard, chipotle mayo, or classic ketchup.
12. Iced Vanilla Matcha Tea
I usually prefer tea over coffee, and that's why I love Wawa's Iced Vanilla Matcha Tea so much.
This tea is made with high-quality matcha mixed with pure cane sugar and Madagascar vanilla extract for a unique flavor profile.
It is then blended with cold water and ice to create a refreshing beverage that will wake you up in the morning.
The sweet and earthy flavors make this tea great for those who want something different from your standard cup of coffee.
11. Southwest Chipotle Egg Omelet Panini
Wawa's Southwest Chipotle Egg Omelet Panini is the perfect option if you want a more exciting breakfast sandwich.
This sandwich has eggs, cheese, bacon, fresh salsa, and a spicy chipotle sauce.
The combination of ingredients creates a flavorful breakfast sandwich that will satisfy any appetite.
The chipotle sauce adds a smoky flavor to the sandwich, while the salsa brings some heat.
The bacon adds some crunch and smokiness, while the eggs and cheese provide a creamy texture.
All these flavors create a well-rounded breakfast sandwich that will make your morning even brighter.
10. Strawberry Banana Smoothie
Fresh fruits are always a great way to start your morning, and with Wawa's Strawberry Banana Smoothie, you get all the health benefits without spending time preparing it.
This smoothie is made with real pieces of strawberry and banana blended for a creamy texture.
The natural sweetness of fruits is balanced with a hint of tartness. To top it off, you can also add whipped cream for an extra taste.
These enjoyable flavors make this smoothie great for a nutritious and filling start to your day.
If you are lactose intolerant, you can choose oat milk as the base for your smoothie instead.
9. Egg Omelet Burrito
Wawa's Egg Omelet Burrito is a soft flour tortilla filled with scrambled eggs, a mix of cheeses, and your choice of meat, including bacon, sausage, ham, chicken, or beef.
You can customize your burrito by adding extra cheese, spread, toppings, and seasonings.
The burrito is grilled for a few minutes until the cheese is melted, making the outer layer crispy.
If you find the whole egg too high in fat, you can switch to egg whites instead.
8. Garlic Turkey & Egg White Quesadilla
Wawa's breakfast quesadillas are gaining popularity among many customers.
The Garlic Turkey & Egg White Quesadilla is a delightful combination of egg whites, honey smoked turkey, melted cheddar cheese, tomatoes, and fresh spinach, all sandwiched between two crispy soft flour tortillas.
It has a perfect blend of savory and sweet flavors, adding a unique taste profile to the dish.
Using a whole wheat tortilla adds a distinctive nutty flavor that compliments the other ingredients well.
You can also customize your quesadillas with cheese, spread, and toppings.
I especially love adding a hint of honey mustard, fresh salsa, and avocado to my quesadillas to give them an extra dose of flavor and protein.
7. Cold Brew Foam Latte
The ingredients used in making Wawa's Cold Brew Foam Latte include freshly roasted and ground Arabica coffee beans, water, and milk.
To achieve the perfect foam layer, Wawa uses a special blending technique that involves steaming the milk to precise temperatures to ensure the highest quality.
For your cold brew latte, you can choose from flavors like regular, mocha, and salted caramel.
6. Bagel Bacon Egg & Cheese
The Sizzlis Bagel Bacon Egg & Cheese is made of freshly baked bagel, smoky bacon, scrambled eggs, and a slice of melted cheese.
The freshly baked bagel is soft and chewy, with a crispy exterior giving a lovely texture to the sandwich.
The bacon is perfectly crisped, adding a smoky flavor and satisfying crunch. Wawa uses real eggs; the scrambled eggs are fluffy, light, and perfectly cooked.
Finally, the slice of melted cheese brings everything together, creating a gooey and creamy texture.
If you are not a fan of bacon, you can always opt for the Bagel Sausage Egg & Cheese instead.
5. Egg Omelet Pepperoni Hoagie
The Egg Omelet Pepperoni Hoagie is your best bet if you want a unique breakfast sandwich at Wawa.
This sandwich combines eggs, melted cheese, fresh tomatoes, and pepperoni between a toasted hoagie roll.
In a way, it tastes like a pepperoni pizza with eggs for breakfast.
The pepperoni brings a wonderful smoky flavor, and the melted cheese adds a gooey texture to the sandwich.
If you want an extra flavor kick, add some hot honey sauce and cherry pepper relish to your sandwich.
4. Mixed Berry Smoothie
Wawa's Mixed Berry Smoothie is a wonderful option for those who prefer something a bit more tart.
This smoothie is made with real blueberries, blackberries, raspberries, and strawberries mixed with Greek yogurt or oat milk.
You can also add a boost in energy, immunity, or protein with various add-ons such as almonds, flax seeds, spirulina, or protein powder.
This smoothie is packed with antioxidants and vitamins that help nourish the body and provide energy for the day ahead.
3. Cali Style Cheesy Turkey & Bacon Egg Omelet Panini
The Cali-Style Cheesy Turkey & Bacon Panini features an egg omelet, juicy turkey, crispy bacon, and cheese of your choice, all tucked into a panini sandwich.
The Cali-style twist comes from adding tomatoes, spinach, avocado, and fresh salsa, which add a burst of flavor to the dish.
But what makes this dish so good? For starters, it is the perfect combination of flavors and textures.
The eggs are soft and buttery, the turkey is moist, and the bacon is crispy, all coming together in perfect harmony.
The addition of cheese makes it even more indulgent, providing a level of comfort that few breakfast items can match.
Lastly, the avocados and chipotle sauce give it a refreshing kick, adding a bit of zing to the overall taste.
2. Mocha Frozen Cappuccino
While it's nice to have a hot cup of joe in the morning, there are summer days when a cold and creamy frozen cappuccino is the way to go.
Wawa's Mocha Frozen Cappuccino is made with espresso, steamed milk, chocolate sauce, and a hint of sweetness to bring it all together.
The combination of flavors creates a sweet, rich beverage that will perk you up in the morning.
The mocha frozen cappuccino is also a great way to end your meal if you feel like something sweet after breakfast.
1. Waffle Sausage Egg & Cheese
If you love McDonald's McGriddles, you will love Wawa's Waffle Sausage Egg & Cheese.
This Sizzlis breakfast sandwich features a fresh waffle, sausage patty, scrambled eggs, and melted cheese.
The waffle is sweet and buttery, with a crisp texture that contrasts well with the sausage patty.
The scrambled eggs add a creamy and velvety texture, while the melted cheese is gooey and adds a delicious flavor to the sandwich.
Conclusion
You can find many delicious breakfast items at Wawa to start your day.
Whether you're looking for a healthy smoothie, a breakfast sandwich, or a sweet and caffeinated drink, the Wawa breakfast menu offers something for everyone.
Their Sizzlis breakfast sandwiches are quite popular. In addition, the freshly made iced and hot coffee drinks will surely get your morning going.
So make sure to check out all the great breakfast options next time you're at Wawa!
For more information about Wawa, check out the articles below.