8 Best Sonic Sauces, Ranked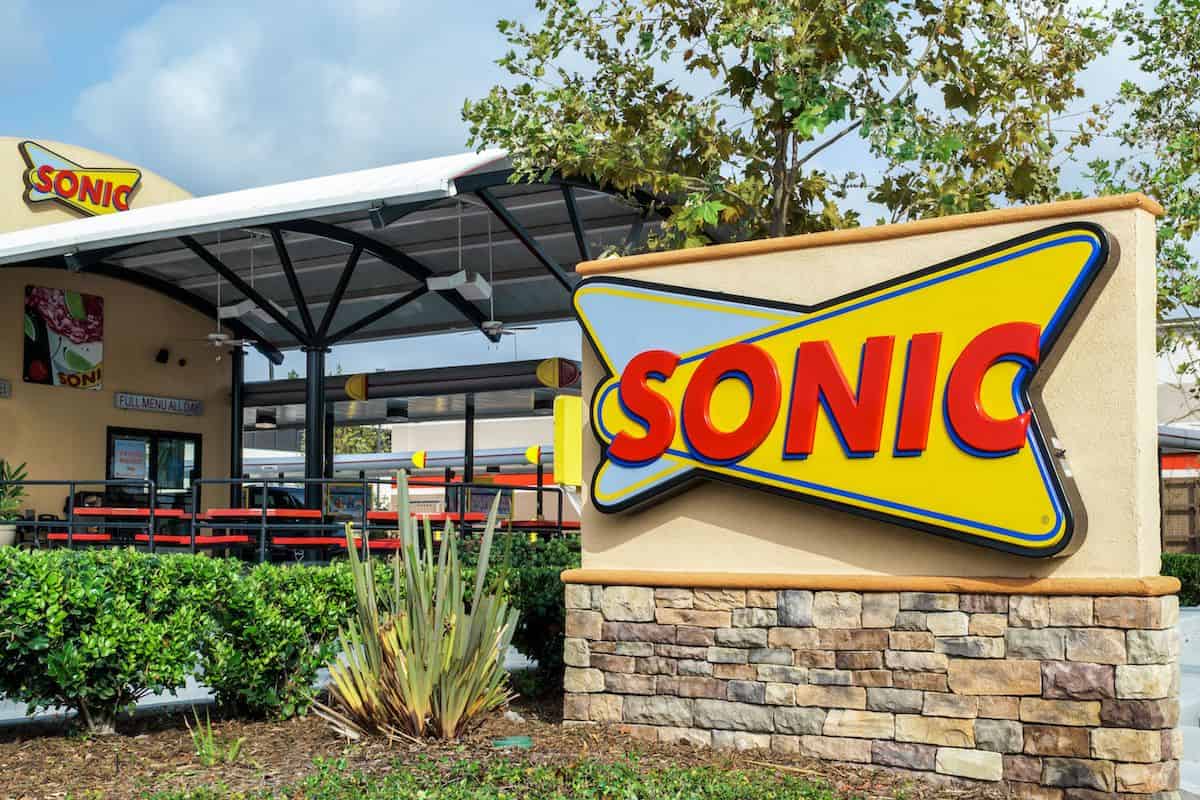 It's no secret that Sonic Drive-In is home to some of the best fast food around. From their delicious burgers and fries to their famous slushes and shakes, there's something for everyone at Sonic.
And what would a great meal be without a delicious dipping sauce?
Sonic has traditional sauces like ketchup, mustard, mayonnaise, and relish. But they also have some unique sauces, including the famous Sonic Signature sauce.
In this article, we've rounded up the best Sonic sauces and ranked them based on their taste and overall experience.
Instead of stumbling into the drive-thru and ordering your food without much thought, keep reading to find your new favorite sauce at Sonic!
8. Ranch Dressing
Ranch dressing isn't just for salads. The slightly tangy, creamy sauce can enhance the flavor of just about any fried food item.
When you order any deep-fried food, such as tater tots, broccoli cheddar tots, crispy chicken tender, or mozzarella sticks, it'll most likely come with a Sonic Ranch dressing unless you ask for something else.
This sauce is perfect for those who like their food with a little bit of a kick.
The sauce is the perfect blend of zesty and creamy, with just a hint of spice.
It's also got that slight tartiness to wake up your taste buds and break up the greasy taste.
We love adding Sonic's Ranch dressing to our chicken sandwiches and broccoli cheddar tots.
7. BBQ Sauce
The BBQ Sauce is a smoky, sweet, and tangy addition to all your favorite Sonic menu items.
This sauce is packed with flavor! The smokiness from the BBQ pairs perfectly with the honey's sweetness and the vinegar's tanginess.
It's not too thick or too thin, and it stays on pretty well on your food without dripping all over the place.
It's also not too spicy, although there is a bit of a kick from the paprika.
Overall, it's a delicious sauce that will elevate any item on the Sonic menu.
It goes well with everything, whether it is burgers, chicken sandwiches, hot dogs, wraps, tots, or even fries.
Trust us. Once you try it, you'll be hooked.
6. Honey Mustard
Honey mustard is a sauce made from a mixture of honey and mustard. It's sweet and tangy, with a creamy texture that makes it perfect for dipping.
If you find the original mustard too tangy or spicy, you'll love Sonic's Honey Mustard sauce.
It's much milder and sweeter, with just a hint of mustard flavor.
This is an excellent sauce for those who want to add sweetness to their savory food.
The sweetness of the honey balances out the tanginess of the mustard, making for a delicious sauce that's perfect on chicken or as a salad dressing.
It's also perfect for corn dogs, hot dogs, and most deep-fried items.
If you're looking for a delicious and versatile sauce, look no further than the Honey Mustard from Sonic Drive-In.
5. Marinara Sauce
Let's be honest. One of the best parts about Sonic's mozzarella sticks is the dipping sauce.
The golden, fried sticks of cheesy goodness are delicious, but they're even better when dunked in a pool of Sonic's Marinara sauce.
But what exactly is this magical sauce? And how does it taste?
The Sonic Marinara sauce is a zesty red sauce made with a unique blend of tomatoes, onions, garlic, and spices.
The sauce is slightly sweet with a hint of spice, and the tomato flavor is front and center.
The consistency was perfect for dipping, not too thick or too thin.
And with just the right amount of salt, the flavor is well-balanced and incredibly satiating.
If you ask us, the Marinara sauce is also remarkable for French fries, tater tots, crispy tenders, and popcorn chicken.
When you request the Marinara sauce, we highly recommend getting an extra couple of these sauce cups. One will never be enough!
4. Chili
Technically, chili is not a sauce. But Sonic is thinking outside of the box.
This delicious chili is made with a homey blend of spices, beef, and beans. It's thick, hearty, and packed with flavor.
The beef is tender, and the beans add a nice creaminess to the dish.
The chili also has a subtle hint of paprika and pepper without being too overbearing.
The Sonic Chili is a wonderful option if you're looking for a savory and filling meal.
It's perfect for a winter day or anytime you're in the mood for something warm and comforting.
The beauty of this sauce is that it goes well with just about anything.
Whether you want to spice up your chicken sandwich or burger or create chili fries and tots, Sonic's Chili is a versatile and delicious option.
3. Buffalo Sauce
Sonic's Buffalo sauce has a complex flavor that is both spicy and tangy.
The vinegar gives the sauce a slightly acidic taste, while the cayenne pepper adds just the right amount of heat.
The garlic adds a savory depth of flavor, and the butter rounds out the sauce by making it creamy and smooth.
The Sonic Buffalo sauce was initially made for their popcorn chicken and wings.
But because so many fans demanded the sauce by itself, Sonic listened and started carrying it in dipping sauce cups.
Now you can enjoy the Buffalo sauce on anything from tots to chicken strips. We highly recommend trying it on the mozzarella sticks.
Cycling between the Buffalo sauce-dipped savory food and washing it down with Sonic slush is an experience like no other.
2. Signature Cheese Sauce
Sonic's Signature Cheese sauce is a creamy, cheesy sauce made with cheddar cheese and spices.
This is the perfect dipping sauce for mozzarella sticks, broccoli tots, and jalapeño bites.
It's rich and flavorful, with just the right amount of spice.
The cheddar flavor is front and center, and the sauce has a nice, creamy consistency.
All the deep-fried foods and the Sonic Signature Cheese sauce are a match made in heaven.
1. Sonic Signature Sauce
Some people don't know this, but one of the things that makes Sonic so great is its sauces.
Sonic has a sauce for every mood, and they're all pretty darn good.
But the ultimate sauce at Sonic is their Signature sauce and #1 on our list. You may wonder what it is exactly.
The Sonic Signature sauce is a mayo and Dijon mustard-based sauce with a kick of lemon and a slight hint of BBQ sauce. It's savory and tangy with a little bit of zest.
This sauce is a fan favorite because of its unique flavor profile.
It's not like any other sauce out there, which makes it so special.
Sonic's Signature sauce goes great with anything savory on their menu.
If you're looking for something different, give this sauce a try. You won't be disappointed.
Conclusion
With so many delicious sauces to choose from, Sonic Drive-In is sure to please everyone's taste buds.
Whether you're looking for something sweet or spicy or somewhere in between, there's a Sonic sauce for you.
So next time you're at the drive-thru, be sure to ask for extra dipping sauces – trust us, one is usually not enough!
For more information about Sonic, check out the articles below.