12 Roosters Wing Flavors, Ranked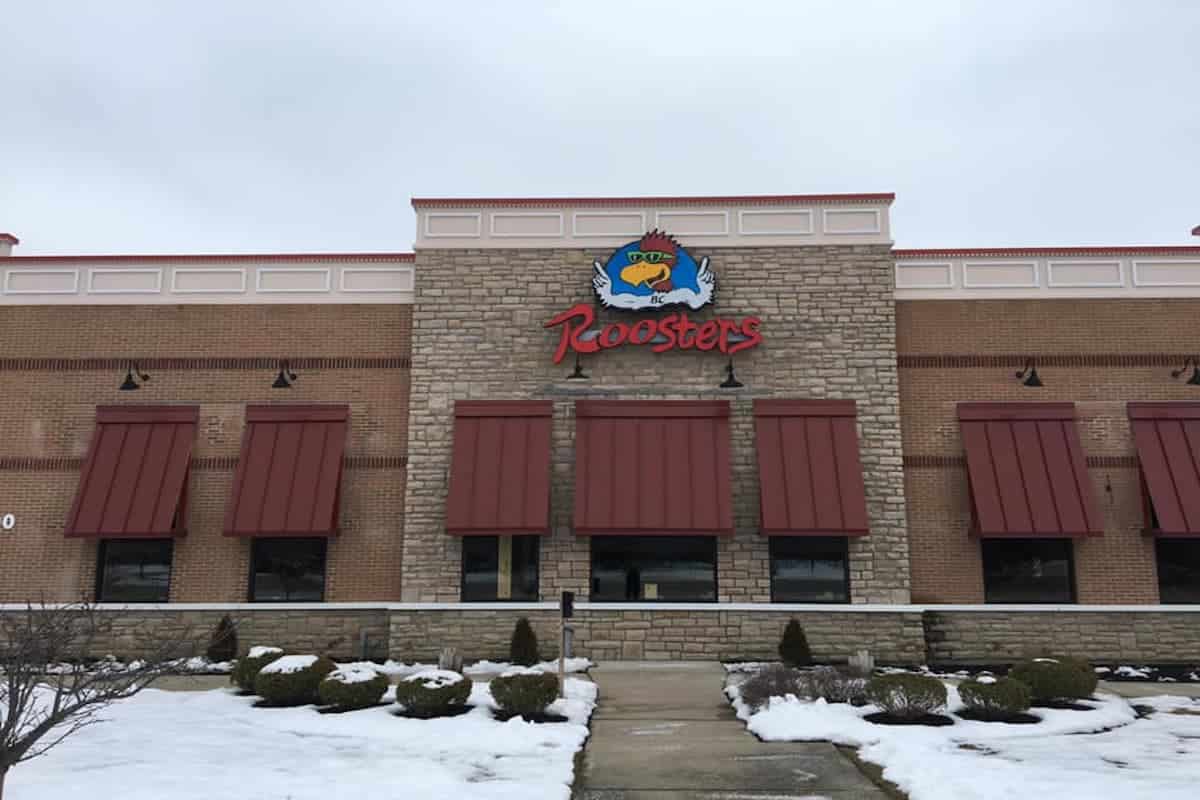 There's something about Roosters' sauces that sets their wings apart from other popular fried chicken chains.
They understand that flavor isn't one-size-fits-all and created a dozen wing sauces, each one as finger-licking as the next.
Whether you are an adventurous eater who enjoys a strong punch of heat or prefer mildly flavored wings, there's a sauce for you on the Roosters menu.
Roosters wing flavors range from the mildest "Teriyaki" Sauce to the famous "Carolina Gold" to the hottest "Nu-Killer" sauce and everything in between.
You can have your wings shaken and fully covered in your chosen flavor or get the sauce on the side if you prefer a lighter touch.
To help you narrow down your choices, here are the 12 best Roosters sauces that will take your wing flavor to the next level.
12. Nu-Killer Sauce
The Nu-Killer wings are the hottest wings on the Roosters menu.
This is a bold and adventurous flavor designed for extreme heat lovers.
The Nu-Killer sauce includes a mix of habanero peppers and vinegar to create an intensely spicy sauce.
Although some daredevils claim that the sauce is not that hot, the heat is there as it builds up from each bite.
These wings are a hit because they push the boundaries of spiciness while maintaining an enjoyable flavor profile.
Each bite greets you with an immediate heat that builds as you eat more.
Underneath the fiery heat, there's a medley of savory and spicy flavors that gives the wings some depth.
11. Hot Sauce
Roosters' Hot Wings are a classic rendition of spicy wings that offer a flavorful heat profile without being too strong.
They are glazed with a blend of chili peppers, vinegar, garlic, onion, and other spices that give it a nice kick while still being enjoyable.
I love the Roosters Hot Sauce because it draws a balanced contrast between the heat and the flavor.
It has a slow burn that allows you to enjoy the other flavors.
It also has a tangy taste, and the addition of garlic and onion gives it a savory balance.
10. Korean BBQ Sauce
The Korean BBQ Wings bring an Asian twist to Roosters' menu, offering a sweet and smoky flavor profile.
The Korean BBQ sauce is a fusion of soy sauce, ginger, garlic, honey, and red chili powder.
While it doesn't exactly taste like the classic Korean BBQ flavor, it still combines the sweet and salty flavors of soy sauce with the heat of chili powder.
The wings are finished with a sprinkle of sesame seeds for an extra crunch.
Fans of Korean BBQ wings rave about the perfect balance between sweet, spicy, and smoky flavors.
9. Medium Sauce
Roosters' Medium Sauce is not too mild but not too hot, providing a comfortable level of heat that offers a noticeable kick.
The Medium Wings are perfect for those who want to enjoy their wings without breaking a sweat.
The sauce is a blend of chili peppers and other signature spices Roosters uses.
I love that the tingling sensation from the chili peppers remains and turns up the heat level with each bite without making it too spicy.
8. Mild Sauce
The Mild Wings at Roosters are perfect for those who want to test their water in the spicy food world.
The Mild Sauce is a classic BBQ-style sauce with a hint of Roosters' signature spices added to it.
It is simple yet flavorful, offering a mild heat level while still providing plenty of flavors.
It's the perfect gateway for those who are just starting their wing journey but want to enjoy the experience at a lower level of spiciness.
But just in case, get an icy cold beverage and tons of napkins on hand!
7. Honey BBQ Sauce
Roosters' Honey BBQ Wings will hit the spot if you're craving classic BBQ flavors.
This smoky sauce features honey, vinegar, brown sugar, molasses, hickory smoke flavor, and a blend of spices to make it extra special.
The Honey BBQ sauce has a balanced combination of sweet and smoky flavors, which is quite satisfying.
If you love the traditional BBQ taste, these wings will be an excellent choice.
6. Teriyaki Sauce
If you're looking for the authentic teriyaki flavor, these wings may not be your best bet, but they're still very delicious.
Roosters has put its spin on the Japanese classic and included sesame seeds in its Teriyaki sauce.
The blend of sweet-tangy teriyaki with the nutty flavor of sesame seeds gives these wings a fantastic taste.
I love this sauce's sweet, salty, and slightly tangy flavor with the sticky consistency to ensure that each wing is coated evenly.
5. Nashville Hot Dry Rub
Roosters' Nashville Hot Dry Rub includes a blend of hot peppers, garlic, brown sugar, and other aromatic spices.
The wings are coated generously with this mixture and cooked to perfection, resulting in a tasty dish.
These wings stand out because of their unique dry-rubbed preparation.
The sweetness of the brown sugar balances the heat, resulting in a spicy yet sweet taste.
The garlic and other spices give it a flavor depth that keeps your fingers clean but satisfies your craving.
4. Sweet Thai Chili Sauce
The Sweet Thai Chili Wings at Roosters are a delicious combination of sweet, tangy, and spicy flavors.
The sauce is made from chili peppers, soy sauce, honey, garlic, lime juice, and a sprinkle of crushed red pepper flakes, resulting in a swirl of flavors.
The addition of honey and lime juice provides a pleasant and subtle sweetness that complements the spiciness of the chili flakes.
Overall, the Sweet Thai Chili Sauce offers a flavor explosion that will leave your tongue tingling with excitement.
3. Donkey Sauce
The Donkey Sauce offers the next level of hot wings at Roosters, sitting just below Nu-Killer in the heat index.
This sauce is designed for those who like their wings extra hot.
It has a thick consistency and flavors similar to chipotle and adobo peppers with a garlicky aftertaste.
The sauce brings a substantial kick but doesn't sacrifice flavor for heat.
Each bite delivers a burst of heat that is complemented by the flavor of the spices.
2. Garlic Sauce
The Garlic Wings on Roosters' menu offer a rich, robust flavor that garlic lovers will adore.
The Garlic Sauce is a decadent blend of garlic, herbs, and butter with a slight hint of black peppers and chili peppers.
This simple yet mouthwatering combination results in a sauce loaded with savory goodness.
These wings are a fan favorite because of their bold and aromatic flavor.
The garlic gives the wings a mild punch, while the herbs add a fresh and fragrant element.
The butter helps to smooth out the flavors and adds a creamy texture to the sauce.
1. Carolina Gold Sauce
You have to give Roosters' famous Carolina Gold Wings a try!
This is my favorite wing flavor at Roosters; thus, I'm ranking it #1 on this list.
The Carolina Gold Sauce includes a tangy and sweet mixture of yellow mustard, brown sugar, honey, and a blend of spices.
If you're worried that the sauce is too sweet, you'll be surprised by its smooth and zesty finish.
It has a bold, smoky flavor with just the right sweetness and heat.
No wonder many people also call Carolina Gold the best Roosters sauce on the menu!
Conclusion
Roosters offers a variety of sauces with different heat levels that will tantalize your taste buds.
Their wing flavors range from the hottest Nu-Killer sauce to the famous Carolina Gold sauce and everything in between.
If you're looking for a delicious wing experience, try one (or more) of Roosters sauces on this list, and let me know which one is your favorite!