9 Best Jack in the Box Dipping Sauces, Ranked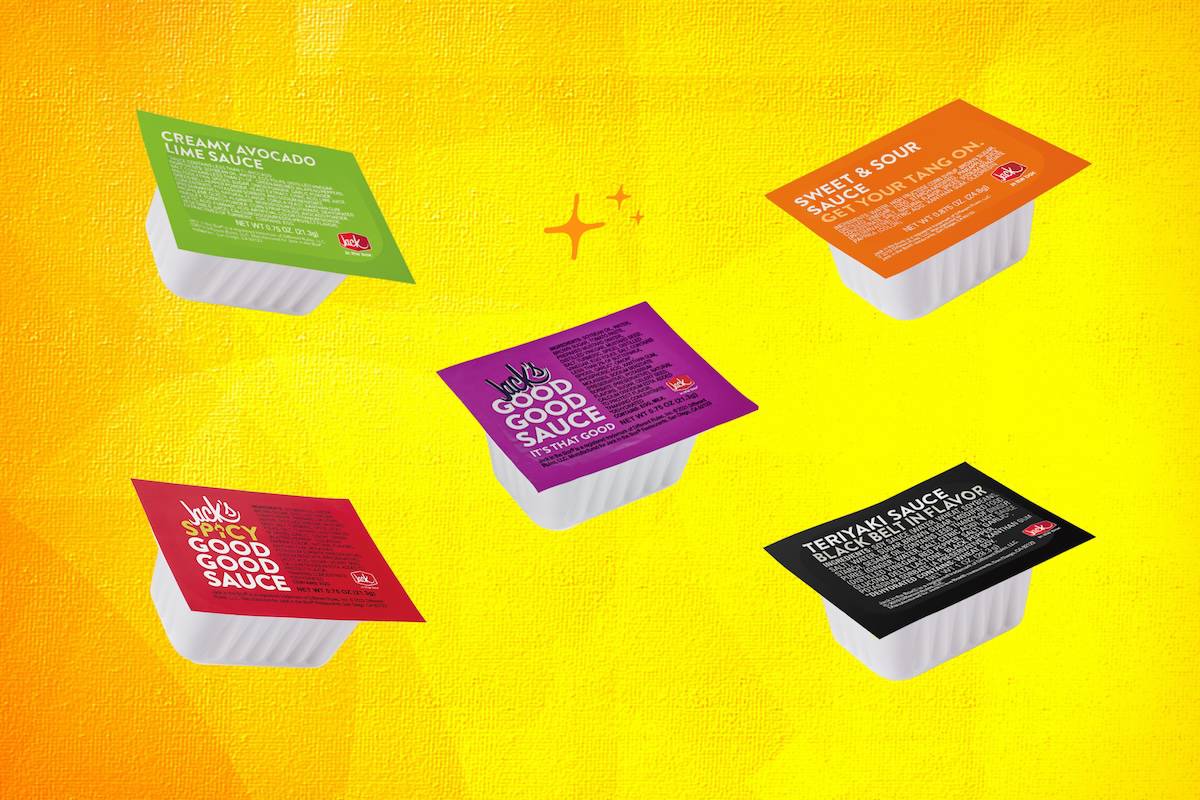 Jack in the Box is one of those fast-food chains that get it right when it comes to sauces. Their delicious dipping sauces can further elevate your chicken nuggets, burgers, sandwiches, and late-night munchies. Whether you love sweet, spicy, or creamy sauce, they offer a variety of flavors that will please every taste bud. I'd like to consider myself a sauce connoisseur, so I taste-tested every Jack in the Box dipping sauce and ranked them for you.
9. Buttermilk House (Ranch)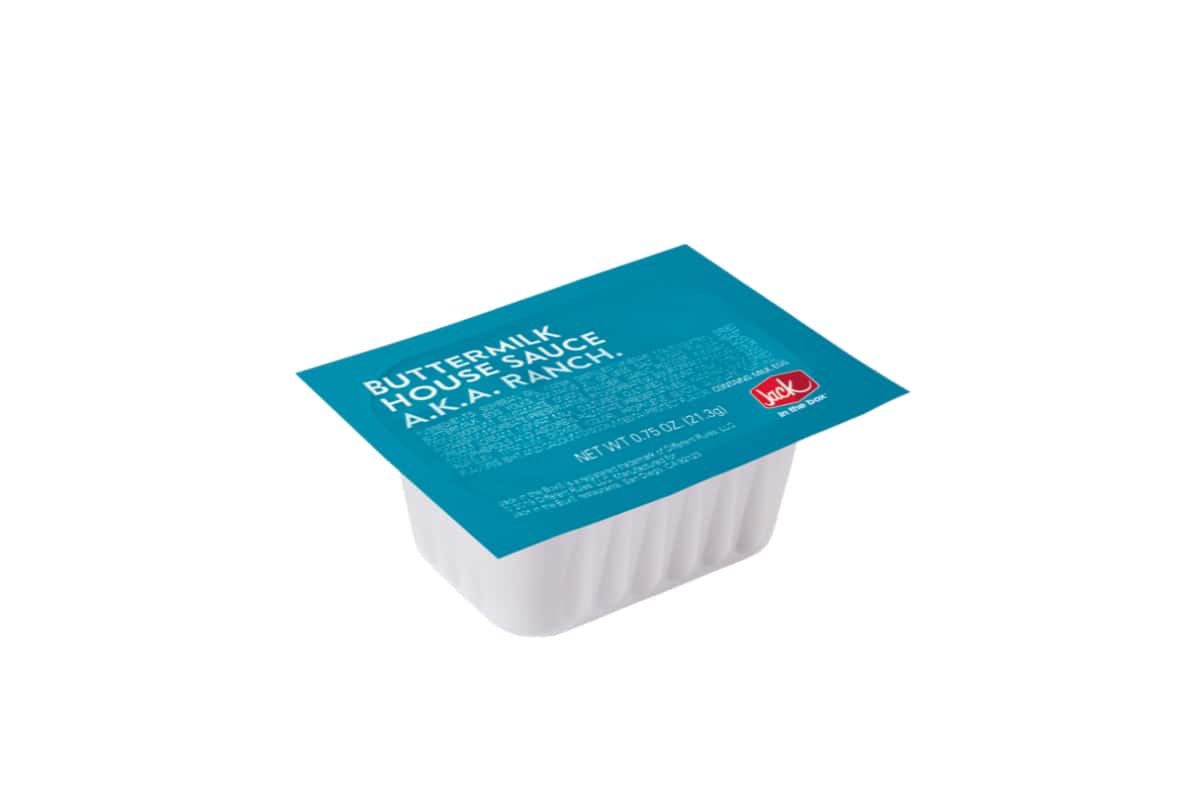 The Buttermilk House sauce is perfect for french fries, chicken nuggets, and pretty much anything else you can think of. Instead of using mayonnaise, Jack in the Box uses buttermilk and ranch flavors to make this delicious dip. Its creamy, tangy flavor pairs perfectly with any savory dish, and its mild sweetness will give your meal a little extra kick. It is also perfect as a veggie dip for salads if you are watching your calories or don't like dressing on your vegetables too much.
8. BBQ
Jack in the Box's BBQ sauce includes tomato concentrate, distilled vinegar, molasses, mustard flour, modified cornstarch, salt, onion powder, spices, and natural smoke flavor. These ingredients combine to form a spicy, sweet, and smoky flavor that pairs perfectly with all items on the Jack in the Box chicken menu, including chicken strips, nuggets, and the chicken sandwich.
This sauce is also great for dipping your french fries, tater tots, and onion rings. I love pairing it with their late-night munchie burgers. The Chick-N-Tater Melt is incredibly delicious with the BBQ sauce.
7. Honey Mustard
Honey Mustard is a classic sauce that goes well with almost anything. It is an excellent alternative if you are not a fan of BBQ sauce. The base ingredients in Jack in the Box's version are simple enough: mayonnaise, yellow mustard, honey, garlic powder, and onion powder.
This sauce has just the right sweetness and tanginess to make your taste buds dance with joy. The honey mustard also has a hint of garlic and onion powder that adds an extra layer of flavor. It brings out the meaty flavors of any savory dish, and its creamy texture makes it the perfect dipping sauce. My favorite pairing is the chicken nuggets, but I also love pairing the honey mustard sauce with their Classic Butter Jack burger.  
6. Sweet & Sour
Not everyone is a fan of the smoky flavor in the BBQ sauce, so Jack in the Box also has the Sweet & Sour sauce in their lineup. Made with vinegar, tomato concentrate, sugar, salt, modified cornstarch, onion powder, and garlic powder, this sauce is sure to tantalize your taste buds. It has a sweet and tangy flavor that pairs perfectly with chicken tenders, nuggets, and sandwiches. It is also great for dipping onion rings or a salad dressing if you want an Asian twist. You can also add the sweet and sour to the chicken teriyaki bowl for extra flavor.
5. Frank's Red Hot Buffalo
Buffalo dipping sauce is a must-have for any sports event or party. This sauce is made with Frank's Red Hot Sauce and butter, which makes it the perfect companion for chicken strips and nuggets. The combination of the hot sauce and butter creates a spicy yet creamy taste that will make you want more.
If you love a little spice in your food, you can always use it as a topping for Jack in the Box's burgers, french fries, tater tots, and even salads. And guess what? It contains the lowest calories among their dipping sauces, so if you want to add extra flavor to your food without skyrocketing your calorie intake, this is a great option.
4. Teriyaki
The Teriyaki sauce is made with a combination of soy sauce, sugar, ginger, garlic, sesame oil, and pineapple juice. This unique blend of flavors creates a sweet and savory taste that instantly transforms any Jack in the Box menu item into an Asian-fusion sensation. The sauce adds a slight spiciness to the sweet and smoky taste, which is why it pairs wonderfully with their chicken sandwiches. You'll be surprised, but it also goes well with any of their burgers because it gives them a Hawaiian twist.
3. Good Good Sauce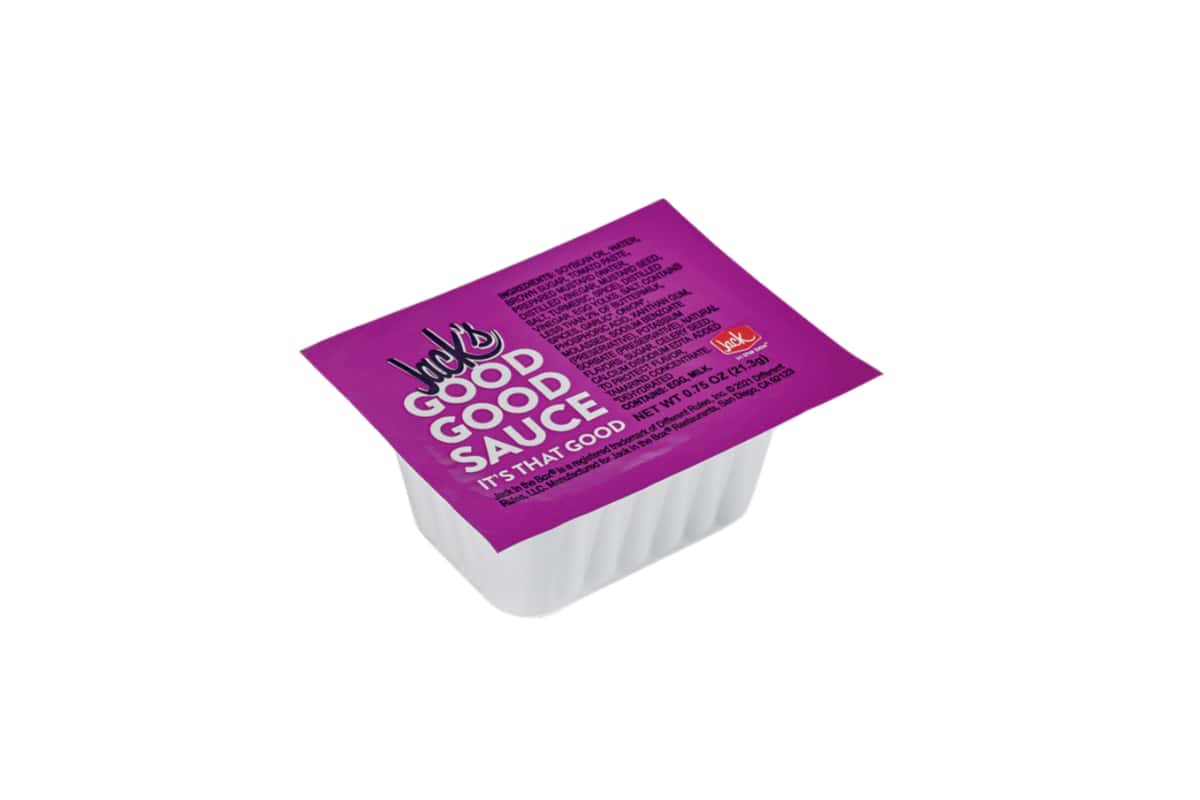 The Good Good sauce is Jack in the Box's version of the Buffalo sauce. It combines cayenne pepper, hot sauce, butter, mustard powder, and garlic powder to create this scrumptious concoction. Many people can't get enough of this creamy and slightly spicy dip, and I'm one of them.
It pairs well with chicken, beef sandwiches, and wraps. But it is also great as a dip for fries, tater tots, and onion rings. The texture is smooth and creamy, with just enough acidity to stand out from other dipping sauces. The Good Good Sauce has the perfect blend of flavors to make your food more interesting and exciting.
2. Spicy Good Good Sauce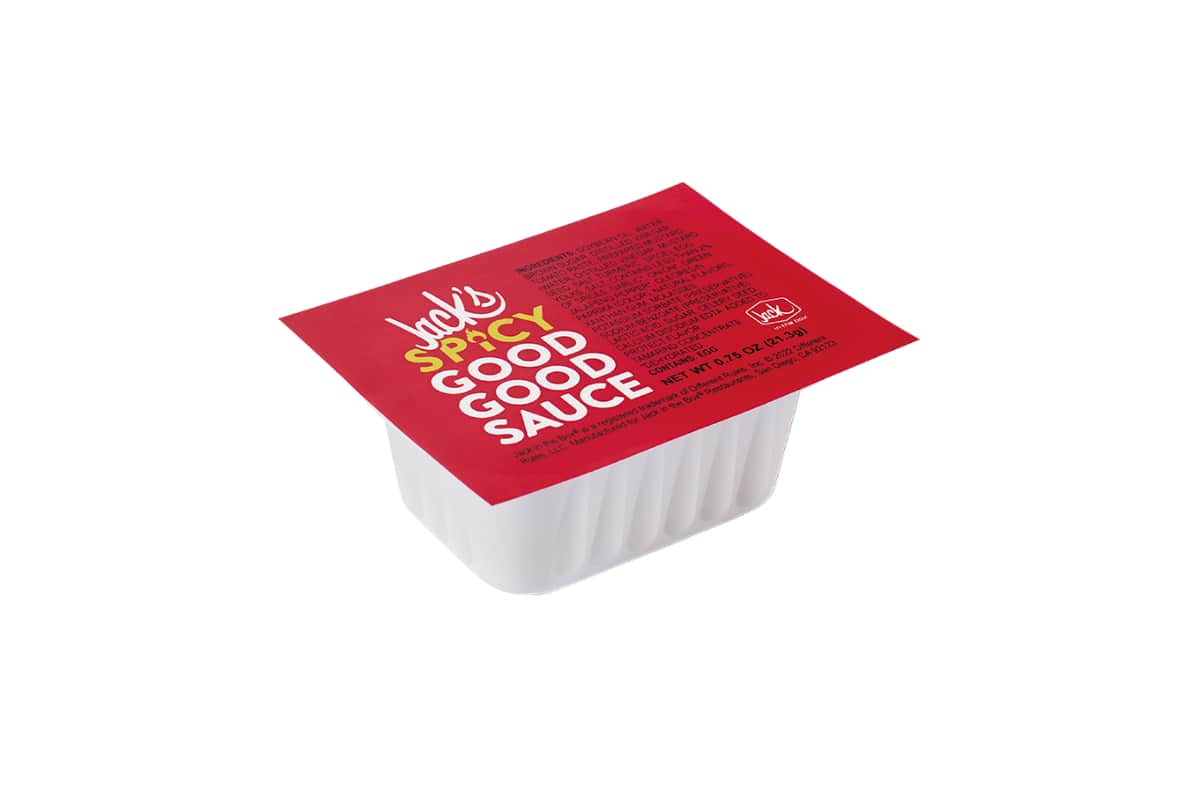 If you find that the original version is not spicy enough for you, you'll love the Spicy Good Good sauce. It has all the ingredients in the original recipe but with an extra dose of cayenne pepper and other spices. It adds just the right kick to your meal without overpowering it. With a taste similar to sriracha sauce mixed with Japanese mayonnaise, this sauce will instantly make all savory food items more delicious.
1. Creamy Avocado Lime
I think the Creamy Avocado Lime sauce brings a unique flavor to your meal and stands out among all other sauces from Jack in the Box. This Mexican-fusion dip includes real avocado, mayonnaise, Greek yogurt, lime juice, garlic powder, and cilantro. It packs a punch of flavor and pairs perfectly with everything on the menu, from chicken sandwiches to beef tacos. Even as a dip for fries, tater tots, and onion rings, it can bring out the flavors of all the ingredients and make them more enjoyable.