The Best Sauces at Domino's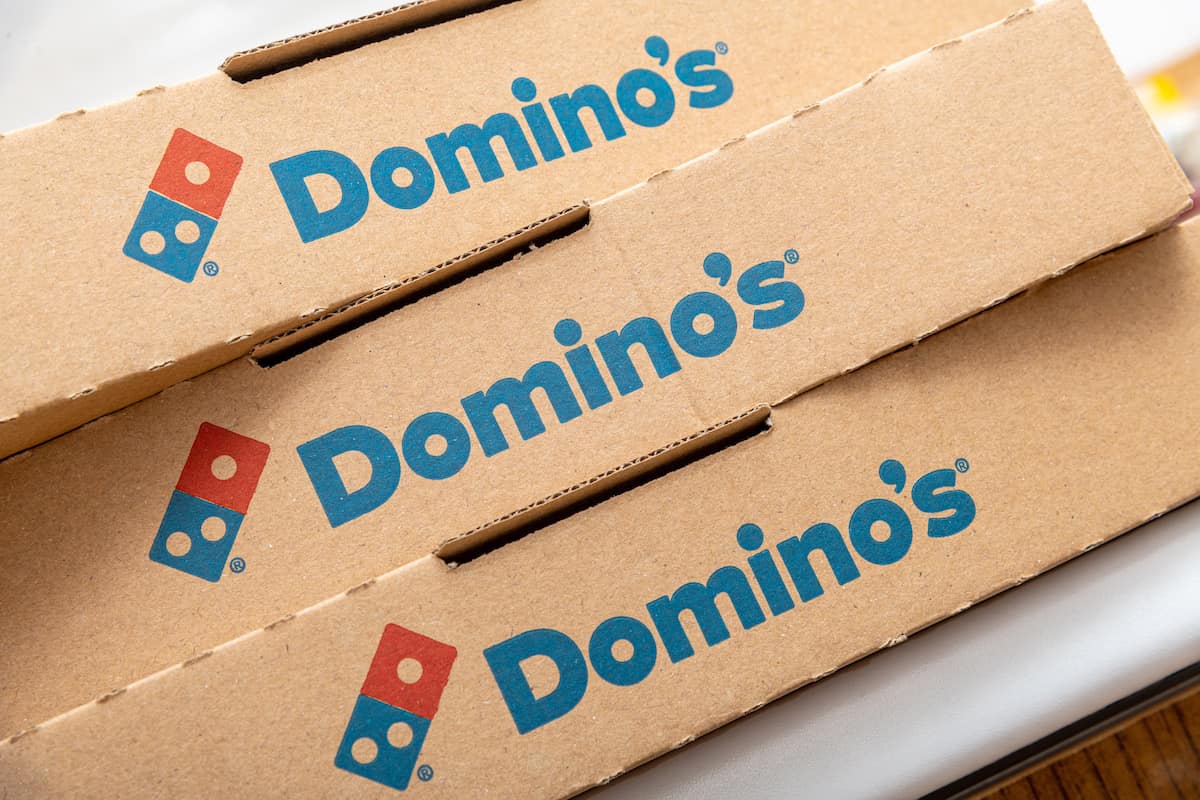 When ordering a pizza, the first thing you think of may not be the kind of sauce it's made with. However, Domino's challenges that by offering a variety of sauces.
Domino's allows customers to choose what sauce their pizzas are made with. This simple change to conventional wisdom unlocks new flavors and delicious possibilities.
Domino's sauces include classic Tomato sauce, Hearty Marinara, BBQ, Garlic Parmesan, Alfredo, and Ranch.
You can also choose the amount of sauce on your pizza from light, normal, and extra.
If you've never tried anything other than red or white sauce on your pizza, branching out may pose some challenges. That's where we come in!
In this article, we've compiled a list of the best Domino's sauces, including what toppings pair well with each sauce.
Pizza Sauce (Robust Inspired Tomato Sauce)
Pizza sauce, though not the most original in name, is the classic choice for your pizza. This is for a good reason.
Being fairly light and highly adaptive, this sauce pairs well with any topping.
Domino's Pizza sauce is basic in its composition. It is made with crushed tomatoes, water, sugar, garlic powder, salt, soybean oil, and several mixed spices.
The sauce is light on calories ranging from 5 to 20 calories per slice.
However, this depends on the amount of sauce you get (light, normal, or extra) and the pizza size.
The Pizza sauce goes well with every classic topping but pairs best with pepperoni, ham, bacon, sausage, peppers, mushrooms, and olives.
You simply can't go wrong with Domino's classic Pizza sauce.
Hearty Marinara Sauce
For those who aren't well versed in pizza sauces, you might be slightly confused about the difference between Pizza sauce and Marinara sauce. Don't worry; we don't blame you.
The Hearty Marinara sauce includes more chunks of tomato and hints of more vegetable flavors beyond just tomato. The Pizza sauce, however, is a little smoother in texture.
The difference between these two is best demonstrated by the ingredients.
Hearty Marinara Sauce is made with tomatoes, tomato puree, onions, carrot puree, celery puree, and more.
It ranges between 5-20 calories per slice, depending on the size and amount of sauce.
This sauce pairs best with any vegetables, including peppers, olives, spinach, and mushrooms.
BBQ Sauce
BBQ sauce isn't common on pizza but is growing in popularity across popular pizza chains in the US. Domino's BBQ sauce is no exception to this rule.
The BBQ sauce is made with sugar, water, tomato paste, vinegar, molasses, salt, oil, cornstarch, onion, garlic, and mustard flour.
It is a little more calorie-heavy in comparison to some other options.
One slice of pizza contains anywhere between 15-45 calories depending on pizza size and the amount of sauce.
Matching the BBQ sauce with a great flavor option is a little more difficult as the sauce is less versatile.
However, chicken, feta cheese, pineapple, and red pepper are all great options.
Garlic Parmesan Sauce
Domino's Garlic Parmesan Sauce provides a cheesy twist to pizza sauces.
Unlike Alfredo's strong garlic flavor, this sauce is adaptable, light, and provides a subtle flavor kick.
It is made with soybean oil, water, vinegar, Parmesan cheese, garlic, salt, sugar, onion, egg yolk, and milk.
While certainly an odd ingredient combination, the flavor is delicious.
This sauce is heavy in calories, ranging between 30-100 per slice of pizza.
It depends on the amount and size of the pizza, but you'll never need to go above "normal" amounts.
The Garlic Parmesan Sauce is a white sauce, so it isn't as good with many types of meat.
However, it is excellent when paired with Philly steak, chicken, or onions.
Alfredo Sauce
Alfredo Sauce is typically not the first choice many people go for, but if you love cheese, Domino's Alfredo sauce on your pizza may become your new best friend.
This creamy sauce is heavily dairy-based, with ingredients including water, cream, Parmesan cheese, Asiago cheese, margarine, salt, butter, garlic, onion powder, sugar, and milk.
Because it's made with high amounts of fat, the Alfredo sauce is filling, though less calorie-heavy than you might imagine.
One slice contains 15-65 calories depending on slice size and the amount of sauce.
The Alfredo sauce pairs well with any type of cheese you might put on your pizza.
It also pairs well with chicken, sausage, mushrooms, and onions.
Ranch Sauce
Two kinds of people emerge when discussing the idea of Ranch sauce on pizza: those who love it and those who hate it.
To accommodate those who love it, Domino's has made the Ranch sauce available to choose from.
It is made with oil, buttermilk, vinegar, water, egg yolk, spice, onion, and a few other ingredients used to preserve the sauce's color and freshness.
It is the heaviest sauce you can put on your Domino's pizza, with one slice containing between 35-110 calories depending on the slice size and the amount of sauce.
The Ranch sauce is odd in that its unique and strong taste makes it hard to pair with most toppings.
However, you can pair it with ham, chicken, sausage, and most vegetables.
Conclusion
With different flavors available to try, Domino's is changing the game with its customizable sauces on the Make-Your-Own Pizza.
However, each sauce option is worth trying and pairs well with certain toppings.
If you're a little nervous to branch out, try the Hearty Marinara Sauce, the BBQ Sauce, or the Garlic Parmesan Sauce.
These will certainly change the flavor but aren't too different from common pizza sauces you might have tried before.
For more information about Domino's, check out the articles below.