The Best Sauces at Culver's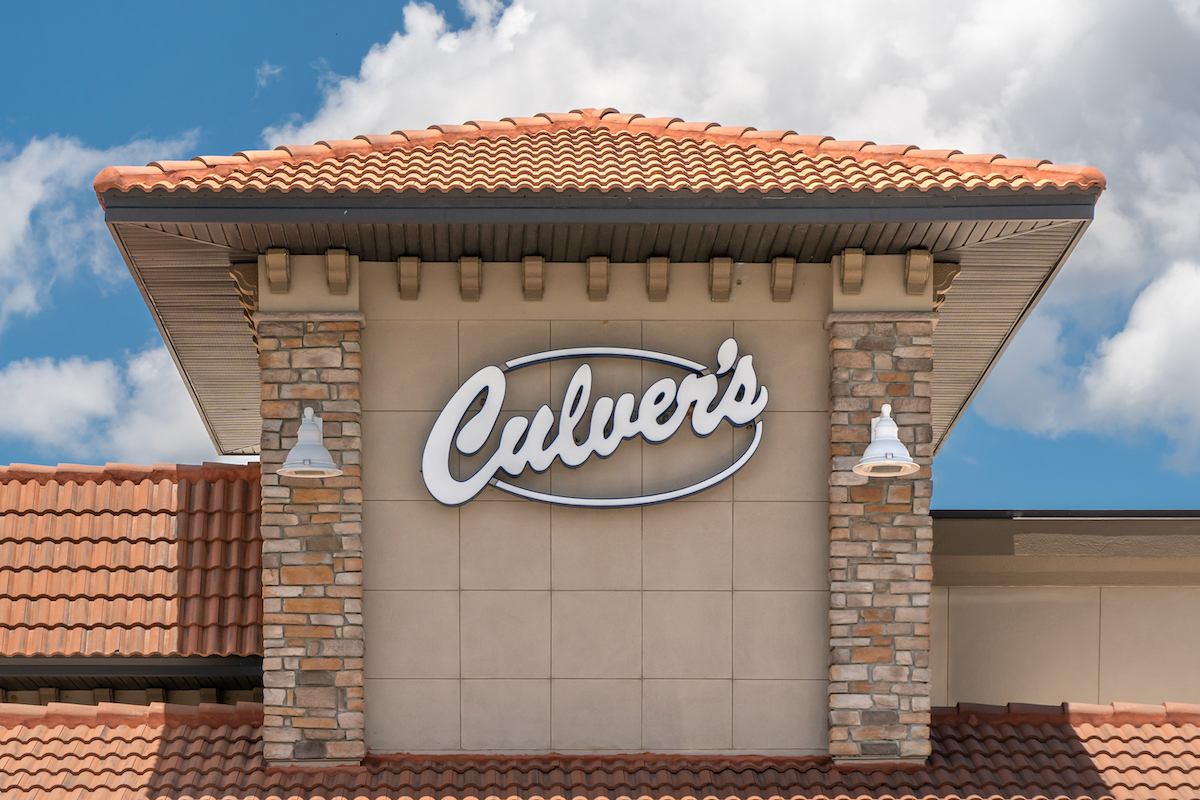 When it comes to fast food, there are plenty of things to love ­– the convenience, the affordability, the variety. But one of the best things about fast food is the sauces.
Fast food sauces, those little packets of flavor, can turn even the most average meal into something special. And Culver's sauces are no exception.
Culver's has taken the time to develop its signature sauces that reflect its Wisconsin pride and commitment to using only the freshest, highest-quality ingredients.
You can pair their sauces and dressings with your favorite menu items and take them to the next level.
In this article, we've rounded up the best sauces at Culver's that you won't want to miss out on.
We've also included the nutritional information for each sauce so you can make an informed decision.
Wisconsin Cheddar Cheese Sauce
This is hands-down the best sauce at Culver's.
Made from real Wisconsin-aged sharp cheddar and cream, the Wisconsin Cheddar Cheese sauce adds a burst of rich flavor to anything it touches.
It's perfect for adding a cheesy kick to burgers and sandwiches, or you can even dip fries and onion rings into it for an extra special treat.
For all cheese fans, this sauce is an absolute must.
In fact, so many fans have been requesting Culver's to sell their sauce in a bottle.
We can only hope that happens soon!
Nutritional Information:
130 calories, 6g protein, 3g carbohydrates, 10g fat
Honey Mustard Dressing
Honey mustard is a classic sauce that goes well with almost anything, and Culver's version is no exception.
Made with only natural ingredients, Culver's Honey Mustard sauce contains lemon juice, yellow mustard, honey, and spices to give it a fantastic flavor.
This sauce is sweet and tangy and pairs well with fried and grilled chicken.
We also love dipping our deep-fried shrimp and onion rings for a delectable combination.
If you're looking for a versatile sauce to add to your meal, honey mustard is always a good choice.
Nutritional Information:
130 calories, 0g protein, 20g carbohydrates, 6g fat
Culver's Vinaigrette
Culver's Vinaigrette is made with red wine vinegar, garlic, lemon, and Italian herbs.
This tarty, flavorful sauce has a subtle sweetness that pairs well with salads and sandwiches.
We love using it as a salad dressing or a dip for fried fish and shrimp.
The hint of lemon adds a refreshing zing perfect for brightening up any greasy fast food meal.
Nutritional Information:
120 calories, 0g protein, 3g carbohydrates, 13g fat
Frank's RedHot Buffalo Dipping Sauce
Some may wonder what Buffalo sauce is and how it differs from the usual hot sauce.
While hot sauce is a more liquid sauce made with cayenne pepper, paprika, vinegar, and salt, Buffalo sauce has a thicker and creamier consistency because it contains butter and sometimes cream to add a smooth texture.
And Culver's Frank's RedHot Buffalo dipping sauce is the perfect example of an excellent Buffalo sauce.
With just the right amount of cayenne pepper and paprika, this sauce is perfect for dipping chicken tenders, fries, and other fried foods.
The combination of buttery flavor and just the right amount of heat makes it a must-try for any spicy food fan.
Nutritional Information:
5 calories, 0g protein, 1g carbohydrates, 0g fat
Ken's Country French Dressing
The creamy Ken's Country French dressing is the perfect accompaniment to salads, sandwiches, and wraps.
With sweet tomato sauce, honey, apple cider vinegar, paprika, onion, garlic, and spice, this zesty dressing adds a unique kick to your meal.
We love the combination of the sweetness of honey paired with the tanginess of apple cider vinegar and tomato sauce.
If you are looking for a refreshing salad dressing that is not cream-based but less acidic than the vinaigrette, Ken's Country French Dressing is a great choice.
Nutritional Information:
190 calories, 0g protein, 13g carbohydrates, 15g fat
Ken's Raspberry Vinaigrette
The smell of raspberry is hard to resist, and that's why Culver's Ken's Raspberry Vinaigrette is one of our favorites.
This raspberry-infused vinaigrette has a light sweetness that goes perfectly with salads, sandwiches, and wraps.
The combination of red wine vinegar, sugar, garlic, Italian herbs, and raspberry juice makes this vinaigrette a unique and delicious addition to any dish.
This is an excellent choice if you want a low-calorie and low-fat dressing that is still flavorful.
Nutritional Information:
50 calories, 0g protein, 12g carbohydrates, 0g fat
Ken's Blue Cheese Dressing
This creamy blue cheese dressing is a must-have for any cheese lover.
The creamy buttermilk and large chunks of blue cheese provide a unique dressing that exudes an intense flavor.
The buttermilk's sweetness and slightly tangy flavors work well with the pungent blue cheese.
Although the dressing perfectly complements salads and sandwiches, it can also be used to add some extra flavor to onion rings, fried fish, butterfly jumbo shrimp, and chicken tenders.
One of our favorite pairings is drizzling Ken's Blue Cheese dressing into a Culver's Crispy Chicken Sandwich.
The flavor combination of the creamy dressing and crispy chicken is unbeatable.
Nutritional Information:
200 calories, 1g protein, 2g carbohydrates, 21g fat
Sweet Baby Ray BBQ Sauce
You just can't go wrong with the Sweet Baby Ray BBQ sauce when it comes to BBQ sauce.
It is made with the perfect combination of high-quality and natural ingredients such as vinegar, molasses, tomato paste, and spices.
This sauce's sweet and tangy flavor pairs well with meats like beef pot roast sandwiches, pork loin sandwiches, and harvest veggie burgers.
It is also a must when you get Culver's Spicy Crispy Chicken Sandwich.
The sweet and tangy flavor of this sauce pairs perfectly with the spiciness of the chicken sandwich to give it that mouthwatering taste you can't resist.
Nutritional Information:
110 calories, 1g protein, 28g carbohydrates, 0g fat
Buttermilk Ranch Dressing
Culver's Buttermilk Ranch dressing is pretty much the perfect ranch.
It's thick and creamy with just the right amount of dill and garlic flavor.
Plus, it has a slight tang from the buttermilk that takes it over the top.
The dressing makes your everyday salad taste special.
Just put a dish of cucumbers and carrots in front of us, and we can eat them all day long with this dressing.
And while you can enjoy it as a dipping sauce or salad dressing, it also makes a mean burger and sandwich topping.
It adds moisture and a delicious tangy flavor that takes your meal to the next level.
Nutritional Information:
180 calories, 1g protein, 2g carbohydrates, 19g fat
Conclusion
No matter what kind of sauce or dressing you are looking for, Culver's has something to satisfy every taste bud.
Culver's sauces are unique, flavorful, and made with high-quality ingredients.
You can pair them with their sandwiches, salads, and sides to create a flavor profile that you will enjoy.
Each sauce and dressing at Culver's can take your meal from great to extraordinary with just a few drizzles.
For more information about Culver's, check out the articles below.