Does Postmates Deliver Groceries? (Yes, Here's What to Know)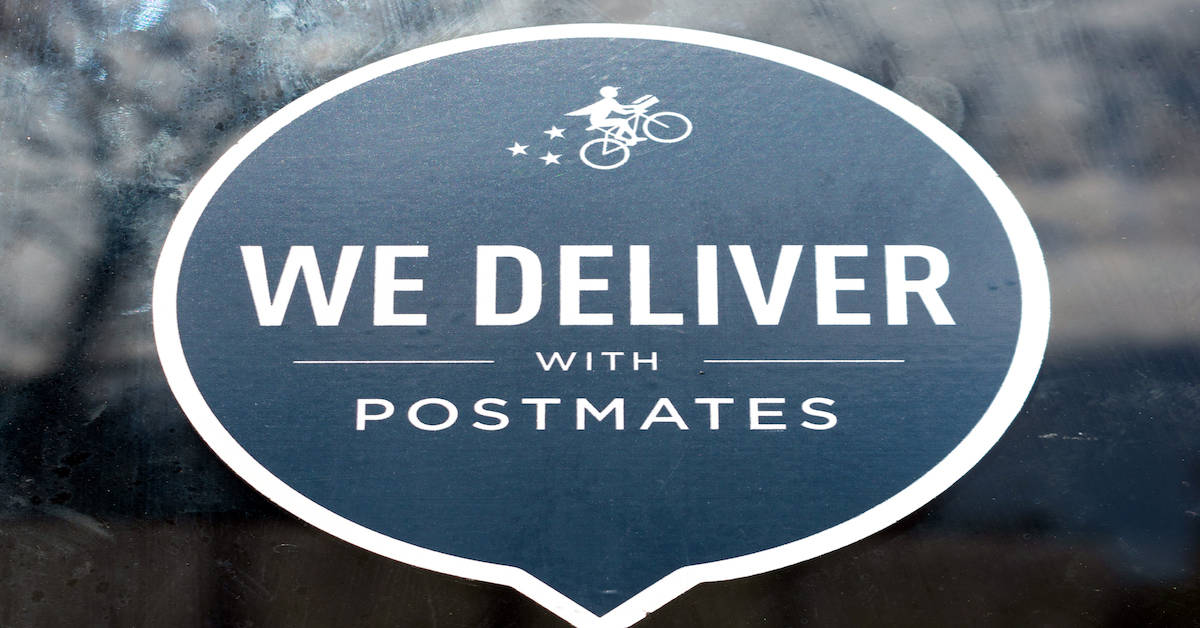 If you don't want to go to the grocery store and are looking to get your groceries delivered, there are many different app options out there. We have spoken about most of them on our website. Postmates is a popular food delivery service, and for Postmates users, you may wonder if they are a one-stop-shop app that also delivers groceries.
Yes, Postmates deliver groceries. The app is known for getting you most things, from food to convenience items, including groceries. Postmates delivery options vary depending on your location, but you can place a grocery delivery through their website or the app from partnering stores in your area.
Getting groceries delivered through Postmates works just as seamlessly as getting any other food or convenience item delivered.
In this article, we'll jump into the ins and outs of Postmates grocery delivery and any details you need to know, as well as final thoughts on which delivery service is better for groceries.
thanks @Jason! @TonyPeric we deliver almost anything – electronics, groceries, prescriptions, clothes, etc

— Postmates (@Postmates) December 22, 2013
How Does Postmates Grocery Delivery Work?
Placing an order for Postmates delivery for groceries is similar to any other Postmates order.
Log into Postmates. You can do this either online or through the app. If you don't have a Postmates account, you can still search to see what is available before needing a login by typing in the delivery address. You will need to log in to create an order.
Type in your delivery address to see what options are available near you. Postmates will give you food as well as convenient options for delivery. Once you type in your address, you can type "grocery" in the search bar on the type to narrow down your options exclusively to grocery stores.
Create your order. Click on where you want to shop from and create your order. Postmates lets you browse, and if you want something you don't see, you can add a custom item. In order to do this, you can describe what you are looking for and even upload a photo, and they will try and get this for you.
Checkout. Once you have everything in your cart, you can check it out.
@M_cCarthy21 Your delivery charge is based on the distance between the pickup location and the dropoff address!

— Postmates Support (@Postmates_Help) December 10, 2015
How Much Does Postmates Charge For Delivery?
Postmates delivery fees are dependent on the place you are ordering from and the distance. They range from $.99 – $9.99, and some places have free delivery. The delivery fee is based on the partnership. Any Postmates Partner merchant has a $.99-$3.99 delivery fee. Everyone else has a $5.99-$9.99 delivery fee.
The delivery fee is noted underneath the name of the establishment while you browse or at the top of the order page.
In addition to the delivery fee, there are a few other fees that may be associated with your order.
For example, if your order is too small, a small order fee of $1.99 gets charged. The minimum requirement for your order varies by location.
There is also a service fee, which is variable percentage-based. Finally, if you are in California, there is a driver benefit fee.
Postmates does have Postmates Unlimited, which is an option to help you reduce the fees associated with your order.
Postmates Unlimited eliminates the delivery fee once your cart reaches a minimum.
The Postmates Unlimited membership comes with many perks, like free delivery on orders over $12+. You'll pay lower service fees when ordering from our Partners, too. Every order will have this fee, as this is the fee associated with using our service. Send us a DM for questions!

— Postmates Support (@Postmates_Help) March 15, 2020
How Does Postmates Unlimited Work?
Postmates Unlimited is a subscription service that can save you money on delivery fees. Postmates estimates that Unlimited members who order more than twice a month can save $185 annually, as two orders a month cover the subscription cost.
Orders over $12 have no delivery fee with Postmates Unlimited subscription. You can also get fees reduced on other eligible orders.
You can subscribe to Postmates Unlimited either monthly or annually. The monthly cost is $9.99 a month. If you want to commit to the annual amount, it will cost $99.99, saving you even more.
Postmates Unlimited members also have access to Unlimited exclusive events. These include behind-the-scenes meet and greets and tickets to the "hottest local events."
Postmates does giveaways that Unlimited members get access to, and they have special offers just for members.
You can sign up for Postmates Unlimited through your account, starting with a free trial to test it out.
The free trial is seven days, after which you will get charged the subscription fee unless you cancel beforehand.
Your Postmate is arriving soon – with all of your groceries from @Walmart. https://t.co/sMHO64iyXu

— Postmates (@Postmates) April 10, 2018
Does Postmates Deliver From Walmart?
Yes, Postmates delivers from Walmart. The supermarket chain has multiple options for delivery. You can order straight through the Walmart site, or you can use companies such as Point Pickup and Roadie.
In 2018, Walmart teamed up with Postmates to add them to the list of delivery options. Ordering from Walmart through Postmates is the same as ordering through any other supermarket on Postmates.
Postmates vs. Uber Eats vs. Instacart: Which Is Better for Grocery Delivery?
With all of the grocery delivery options out there, you might be wondering which is the best for you. While it can seem overwhelming to pick one, in reality, it depends on your particular situation to determine which service would be better for you.
There are a few factors to consider. Where are you located? Each grocery delivery service has different partnerships.
If you have a particular grocery store that you usually shop from and want to continue doing so, the first step is to see which delivery service has that store as an option.
If only one of them delivers from your favorite grocery store, then you should stick with that service.
If multiple delivery services have your grocery store, you are in luck and still have choices. The next step is to consider what the fees are associated with delivery.
Do you have the Unlimited subscription for any of these services, or are you willing to get it if not? If you aren't, look at how much the fees are and how much they will add to your order.
Calculating the fees out can help you pick the delivery service that is the most affordable.
When it comes to the programs themselves, they are all easy to use whether you want to place your order online or through the app.
You can always test each app out and see if there are certain aspects you appreciate about one more than the other.
Maybe you prefer the live updates that Instacart gives you or the chat feature that you have using Uber Eats. Testing each service can help you figure out where you want to shop.
Finally, you can always rotate which service you use. None of them are permanent commitments, especially if you don't have a subscription service.
Even if you do, you can cancel those at any time. This allows flexibility in the long run, especially if your situation changes.
For example, if you move and different stores become available or want to shop somewhere else one weekend, and the service you usually use is not partnered with them, you can use another.
Conclusion
Whichever service you pick for grocery delivery, the bottom line stays the same: the ease of having your groceries delivered to you is there. You get to save time and energy to do other things while a shopper picks up your groceries for you.
If you're interested in finding out more about Postmates, check out the related articles below.
Related Articles:
Do You Tip Postmates Drivers? (Yes, Here's How Much)
Postmates No Couriers Nearby: What It Means and How to Fix It
Does Postmates Deliver Alcohol? (Yes, Here's What to Know)
Postmates vs. Uber Eats: Which Is Better?