Postmates Refund: Here's What You Need to Know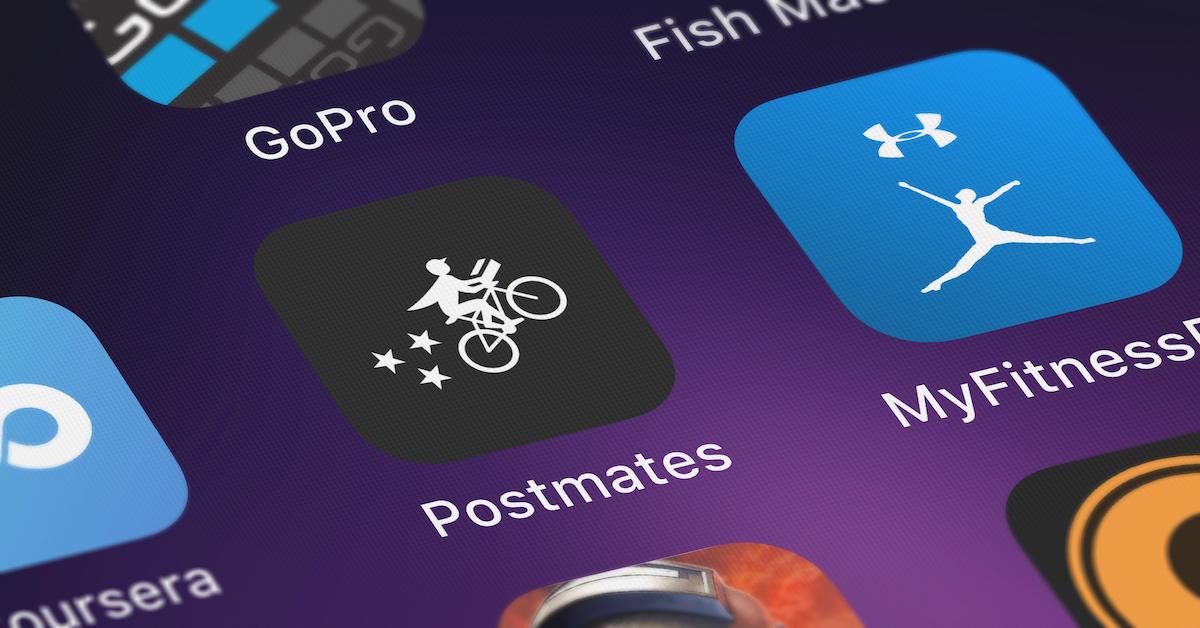 Although apps like Postmates bring convenience, sometimes things go wrong, or orders need to be canceled. Because of this, it's important to know how you can request refunds and what you will receive refunds for when using the service.
You can request a refund on Postmates for any reason; however, you will likely have the best luck getting your money back on orders with missing or incorrect items. Each request is up to the discretion of Postmates. If you need to request a refund, you must do so within 48 hours of your order.
If you need to request a refund or cancel an upcoming order and are unsure about the guidelines or regulations around this, you're in the right place.
This article will walk you through what kinds of things Postmates will refund for, how long a refund takes to go through, and how to cancel any orders that have been placed incorrectly.
How to Request a Refund on Postmates
If your order has a damaged or missing item, it is recommended that you request a refund. The same goes for orders that were delivered to the wrong place or incorrect orders.
If this sounds like something you've experienced on Postmates, here's how to request a refund.
First, open up your Postmates app or webpage and sign into your account
Navigate to your order history; the icon on the mobile app for this page looks like a clock
Find the order you had a problem with and select it
Here you can choose several options, including "Items damaged, missing, or incorrect"
Once selected, the next screen allows you to choose additional options about what went wrong so that you can provide more feedback to Postmates.
After step 5, you can submit the form, and your request will be sent to Postmates for review.
Keep in mind that Postmates will not refund you for just any reason, and therefore you must ensure you have a valid reason for requesting to get your money back on order.
Some acceptable reasons for requesting a refund include:
Wrong items in your order
Missing items from your order
Damaged items
Orders that were never delivered
In general, you will find that for an incorrect item, you will be refunded 50% of the order total, while you will be refunded 100% of the order if you have a missing item or receive the wrong order entirely.
If you have a problem that does not pertain to these reasons, you can still submit the refund request, but you'll be unlikely to receive your money back.
Since it's challenging for Postmates to identify exactly what went wrong due to the number of people and steps involved in each order, they are strict about their refund policy.
If you have used Unlimited this month, then unfortunately no. If you haven't simply write in and request a refund! https://t.co/IqUSCIt37I

— Postmates Support (@Postmates_Help) September 24, 2017
Can You Get a Refund for Postmates Unlimited?
If you've signed on to use Postmates Unlimited or are thinking about it, be sure that you are aware of their refund policy. If you choose to cancel your annual or monthly membership after using it, you will not be eligible for a refund. However, you will be able to continue using the service until the end of your contract.
Once you cancel, you will see how long your account is still valid and can continue taking advantage of the benefits the service brings you.
If you request a refund for Postmates Unlimited once you cancel it, Postmates will likely tell you that you are not eligible for a reimbursement if you used any of the benefits.
Good Morning,
We appreciate you reaching out in regards to your order experience. We see that your order was delayed, we have refunded the full amount of your order due to the experience. Please allow 1-3 days for your refund to deposit back into your account.

— Postmates Support (@Postmates_Help) July 23, 2020
What Happens if Postmates Delivers Late or to the Wrong Address?
If you have a problem receiving your order and it either arrives late or comes to the wrong address, you can request a refund. While it is impossible to say for sure that Postmates will issue a refund, they will likely give at least part of your funds back from your order if you have this problem.
Postmates manage each refund request, and there can be times when you do receive a refund for something that you won't receive a second time.
While this can be frustrating, it is done on a case-by-case basis; because of this, Postmates does not make any promises or release any guidelines around their refund policy online.
To avoid any unnecessary frustration dealing with refund requests, be sure to check your order thoroughly before placing it.
If you enter the wrong delivery address, for example, you will not be able to change it once the order has been placed.
You will have to cancel the order and then replace the order if the address is incorrect.
If you cancel it too late in the process and your food is already being prepared, you will not get all of your money back on your order.
I can confirm that this refund was processed, and it should take about 1-3 business days for this to process.

— Postmates Support (@Postmates_Help) February 14, 2021
How Long Does a Postmates Refund Take?
If you request a refund on Postmates, you should expect it to take between two to three days to see that money back in your bank account. Keep in mind that this is around three days from the time your case is opened and evaluated.
Additionally, if you need a refund, you will need to request it within 48 hours of your order.
If you wait longer than 48 hours since your order was delivered, you may not be eligible for any type of refund.
Once you place your request for a refund, you will be notified that your request went through and your case has been opened.
You will receive updates via email or the app about the status of your case, but you will not have tracking information in the way you do when you place an order through Postmates.
Do Postmates Drivers Pay for Missing Items?
If you have an item missing from your order, the Postmates drivers will not pay for that because there is no way for Postmates to determine why the item is missing. Since they cannot confirm that the item was ever even in the bag to be delivered, they will simply refund you.
This is the easiest and most efficient way for Postmates to deal with cases like this.
If there is an ongoing problem with a particular driver constantly delivering orders with missing items, this may be dealt with differently.
@DrayuhhhhAndrea Your order has not yet been prepared. Would you like for us to cancel? https://t.co/fNvbyb7WWY

— Postmates Support (@Postmates_Help) January 1, 2021
How to Cancel an Order on Postmates
After placing an order on Postmates, if you realize it needs to be canceled for some reason, make sure to cancel it before the store has accepted your order to get a refund, which is typically within 5 minutes of placing your order.
Here are the steps to take to cancel an order:
Navigate to your order on the app or Postmates website
At the top right of the screen, you'll see a "Help" button
Once selected, a pop-up will appear, and you can choose "cancel order"
Postmates will ask you why you are canceling your order which you can answer to provide them with feedback
You will then confirm your cancellation and see the amount of money you will get back or be charged for the cancellation fee
After following these steps, you will have successfully canceled your order.
Conclusion
It is possible to receive a refund from Postmates for missing and incorrect items. If you have other issues with your order, you're always free to request a refund.
However, keep in mind that Postmates does not promise refunds on any kind of issue, so each request is dealt with individually.
If you're interested in finding out more about Postmates, check out the related articles below.
Related Articles:
Postmates No Couriers Nearby: What It Means and How to Fix It
Do You Tip Postmates Drivers? (Yes, Here's How Much)
Does Postmates Deliver Alcohol? (Yes, Here's What to Know)
Postmates vs. Uber Eats: Which Is Better?