Meijer Pickup: How to Order Groceries and Pick Up at the Store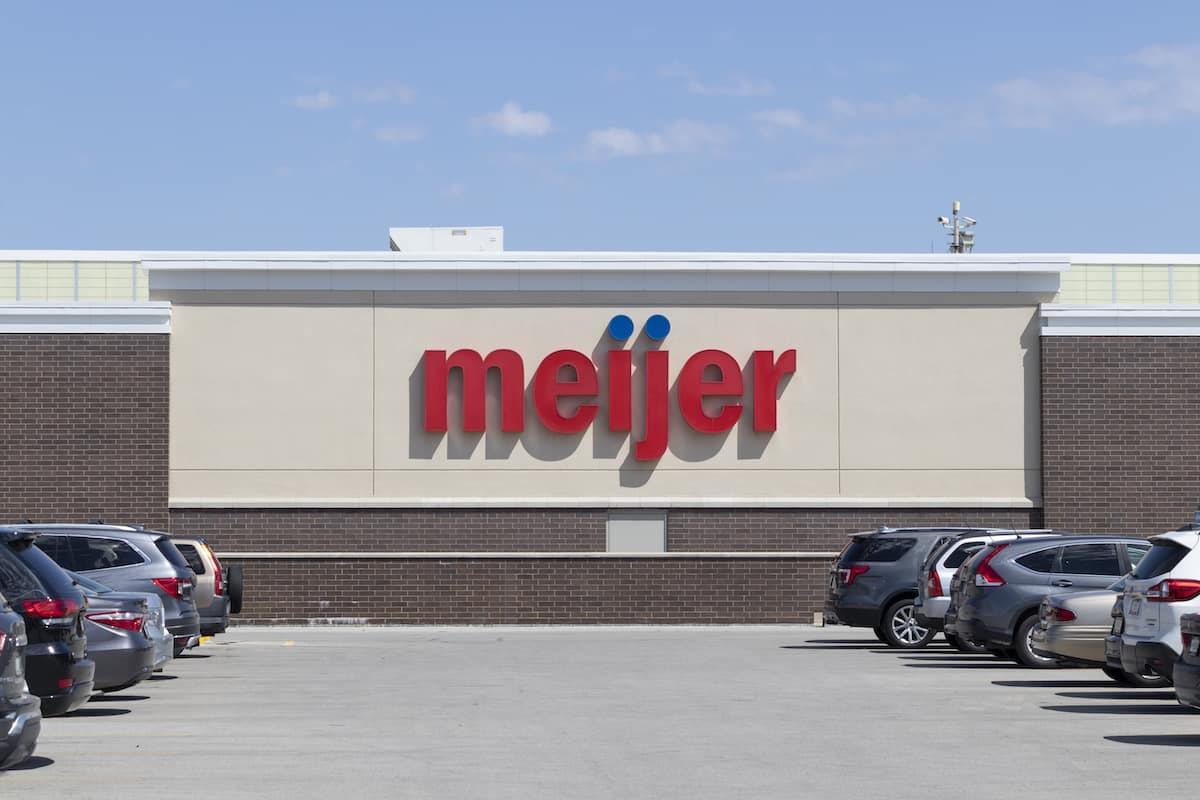 There is nothing like ordering groceries online for in-store pickup. Now, you can save time on grocery shopping at Meijer while still making sure the order is correct before leaving the store. It adds great convenience to shopping and gets you back to other important things in your life. The entire process is rather simple, too.
You can order groceries for pickup through the Meijer website or the app. Meijer offers free pickup for all orders over $35. You have the option to use coupons and earn mPerks rewards. Once your order is ready, you will pick it up at the designated area. You can also have someone else pick up your Meijer order.
For more information on how Meijer pickup works, whether or not you should tip your shopper, and if you can use EBT as payment for pickup orders, continue reading below!
Thanks for letting us know, Armanio! We're glad to hear that you like our pickup service.

— Meijer (@meijer) January 3, 2021
How Does Meijer Pickup Work?
Meijer pickup is the most convenient and contactless way to shop for groceries. All you have to do is log in to Meijer.com or use the app to pick out the groceries you want. Your order will be available in the designated pickup area at the beginning of the pickup window you selected.
Meijer pickup is free for orders over $35. Also, there is no minimum order requirement for pickup. Just know that if the total is less than $35, you'll be charged a pickup fee.
If you do not make it to pick up your order within the time window you selected, your order will most likely be put back. It depends on how late you are to pick it up.
If you're running late, try calling the store you placed the order and see if the order is still there. Otherwise, if it has been too long, you will have to contact customer service and tell them what happened. 
You can select nearly anything in the store via Meijer pickup, but you cannot have the personal shopper pick up your pharmacy medications. It also doesn't matter who picks up the order when it's ready.
As long as the person has a valid ID for all age-restricted items, you can place the pickup order at Meijer and have someone else pick it up for you.
How to Order Meijer Pickup
Ordering Meijer pickup is easily done online at Meijer.com or through the Meijer app on your phone. You can easily search through all the in-store items and pick which you'd like to purchase. Use the search bar to search for the items you don't see. Choose the pickup option at checkout and select a pickup window.
A personal shopper will pick out the grocery items for you and have them ready at the beginning of your pickup window. The items will stay at the pickup area until your window closes.
If there is an item that you don't see, it is likely because the store is sold out of it. If you select an item that recently sold out but is still showing as available on the site or app, the shopper will choose the item most similar to what you ordered. 
You can also use the "Special Request" option to type out something unusual that you don't see in the app or online. You must be as detailed as possible, naming the brand, size, flavor, etc., so the shopper can easily find what you are looking for.
If there's ever an item missing from your order, call customer service, who are happy to help you! 
Below are the step-by-step instructions for ordering Meijer grocery pickup:
Login to your Meijer.com account or use the Meijer app on your phone
Scroll through, search, and select all the items you wish to purchase
Once your items are in your shopping cart, select the pickup option
You will also select a pickup time window
A personal shopper will have your order ready on time
Go to the designated pickup area at your allotted time for pickup
Unfortunately, we're unable to accept paper coupons with pickup orders at this time. You can still use your mPerks digital coupons. We're sorry for any inconvenience with this.

— Meijer (@meijer) December 3, 2020
Can You Use Coupons With Meijer Pickup?
You cannot use paper coupons with Meijer pickup, but you can clip your Meijer digital coupons while you shop. The coupons are located at the bottom toolbar on the app, and you can press 'clip' on the coupons you want to use. And finally, the coupons will automatically apply at checkout.
When you sign up for an account on Meijer.com or through the app, you also activate your mPerks account. This is where you'll find personalized coupons based on items you've previously purchased.
Most of these coupons will automatically apply at checkout. For some of the high-value coupons, you will most likely have to 'clip' to make sure they apply.
That is why it is always best to double-check your cart before finishing the transaction.
Follow the instructions below to use your coupons with Meijer pickup:
Login to your account on Meijer.com or click on the app
On the website, click the menu button at the top of the screen to open your mPerks, then click on coupons. Using the app, click on the coupon button in the toolbar at the bottom of the screen.
Once at the coupon screen, you'll see all the available coupons. Some personalized and some general coupons the store offers. Press the 'clip' button the use that coupon.
The discount will automatically apply at checkout.
Can You Change Your Meijer Pickup Order?
You can make edits to your order until midnight before your scheduled pickup time. When you arrive at pickup, if there is an item you don't want, the shoppers are happy to put it back without charging you. However, you won't be able to add anything to the order on the day of pickup.
This also includes any substitutions or special request details you applied to your order. All edits need to be finished the day prior to your pickup time.
Do You Tip Meijer Pickup?
If a Meijer employee shops for your pickup order, you cannot add a tip as they are not allowed to accept tips. However, if a Shipt shopper prepares the order, you can add a tip. The tip goes directly to the Shipt shopper and is greatly appreciated. Most people tip 15%-20%, which is the standard in the service industry.
For all eligible Meijer pickup orders, here is how you leave a tip:
You can log in to your Meijer account and navigate to your order history
Click on the order you wish to add gratuity
There you will see an option to add a tip
OR
Navigate to your email. You should have received an email after the order was picked up
It will give you the option to rate and tip your shopper
Fill in the information and submit
Thanks for reaching out to us about this. We're sorry for any inconvenience here. It's not currently possible to use EBT as a method of payment on https://t.co/Z5LkmOfD7Q, but we're forwarding your interest in this on to our team for review.

— Meijer (@meijer) June 1, 2021
Does Meijer Take EBT?
Meijer accepts EBT for all in-store purchases. However, you cannot use EBT as a payment method for online pickup or delivery orders. All customers using EBT must still do their shopping in Meijer stores.
In-stores, Meijer accepts the following forms of payment:
All major US credit cards
Reloadable MasterCard and Visa
Coupons
Gift Cards
Mobile payments
EBT
WIC
Unfortunately, when shopping Meijer online for pickup or delivery, you cannot use EBT, WIC, Cash App, or Gift Cards. You can, however, utilize any coupons to help save you money on your order.
Conclusion
Meijer's in-store pickup has changed the game of grocery shopping. Not only is it easier than ever before, but it's also a safe way to grocery shop.
The mPerks, conveniently located right in the app and on the website, make it even easier to save money during the process! Overall, it's worth giving Meijer grocery pickup a try!  
If you're interested in finding out more grocery shopping tips, check out the related articles below.
Related Articles:
Meijer Delivery: How It Works and How to Order From Meijer Online
Meijer Hours, Weekly Ad, Best Time to Shop, and Payment Methods
Meijer Bakery: Your Guide to Ordering Cakes From Meijer Bakery
Safeway Pickup: How to Order and Pickup Groceries Curbside