Does Whole Foods Take EBT? (Yes, Here's What You Need to Know)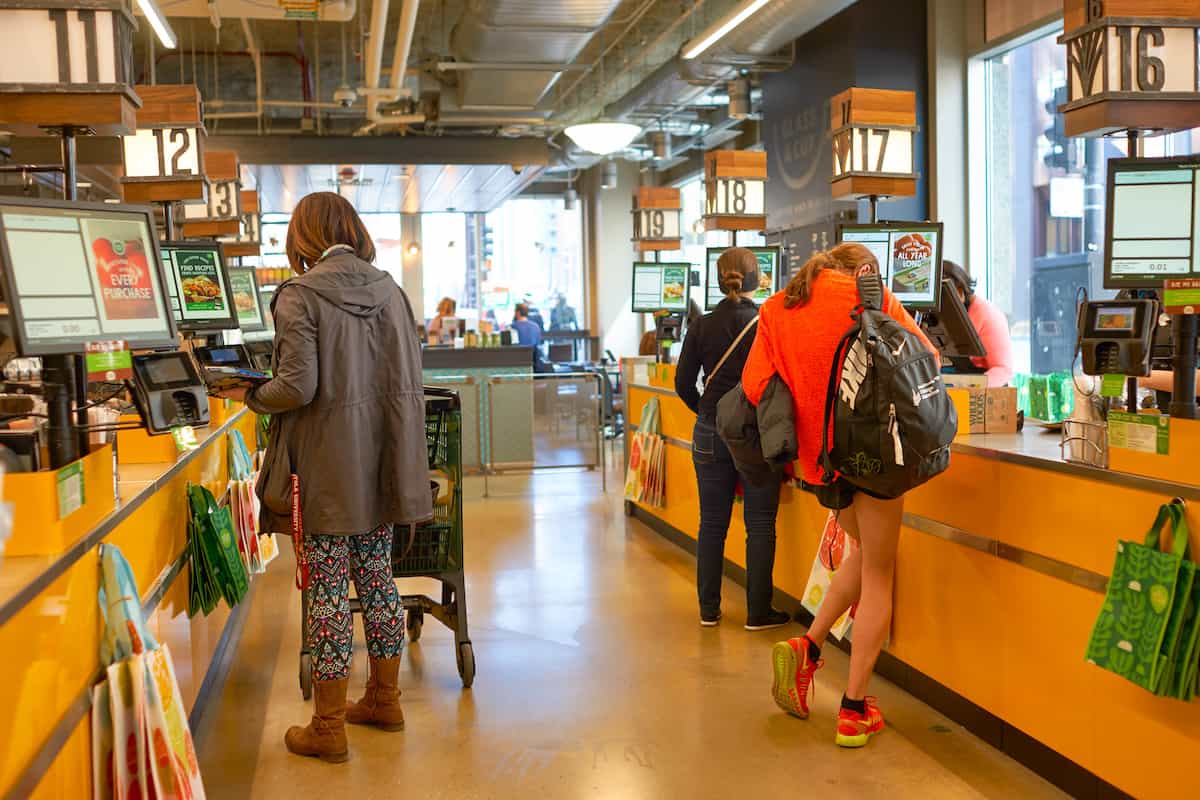 Whole Foods customers can't get enough of their top-rated healthy food options and a large variety of brands to choose from. All of these natural food options can be expensive, though. But before you lose hope, continue reading to learn whether or not Whole Foods accepts EBT.
All Whole Foods locations accept EBT and most of them accept WIC as well. EBT-eligible food items are the same regardless of where you shop, but Whole Foods will automatically separate non-eligible items for you at check-out. In addition, you can use EBT at Whole Foods Market online for delivery or pickup. 
Continue reading to learn all you need to know about using SNAP/EBT benefits at Whole Foods.
Hi, thanks for reaching out regarding our accepted form of payment. Yes. All of our US Whole Foods Market stores accept electronic food stamp (EBT) cards. We hope to welcome you in soon.

— Whole Foods Market (@WholeFoods) March 16, 2021
How To Use EBT at Whole Foods
Using an EBT card at Whole Foods is quick and easy. You don't even have to separate your grocery items from your non-grocery items. The machine does it for you. All you have to do to use your EBT at Whole Foods is swipe the card.
After that, you can easily choose between paying with your SNAP/EBT benefits or paying with your Cash account.
For example, if you want to make two transactions, swipe and choose your SNAP/EBT card to pay for the groceries. Then, pay for the remaining items with your Cash account. 
However, the receipt will not tell you the balance left on your card, so you will have to be mindful of this before paying for your items.
You can easily retrieve your balance from the EBT customer service line or go to an ATM and enter your PIN.
To use EBT at Whole Foods, here are a few easy steps to remember:
When it's time to pay, swipe your EBT card into the machine
You will then have to enter your PIN
The machine will then ask if you want to use your SNAP account or your Cash account
The order will process, and then approve the purchase
In some cases, you will be asked to show a photo ID to confirm you are the cardholder
If you don't have enough money left in your account, the order will most likely still go through but only pay for a portion of the items.
The accounts reload at the beginning of each month, but it's important to always know your balance. You don't want to end up at the grocery store unable to pay for your groceries!
Thanks for asking, Terry. You can learn about using SNAP/EBT on Amazon by visiting https://t.co/LioNNkpy1k

— Whole Foods Market (@WholeFoods) April 7, 2020
Does Whole Foods Accept EBT Online?
You can use your EBT card in Whole Foods stores and online for delivery or pickup orders. In addition, Whole Foods accepts all major credit cards, Apple Pay, and Whole Foods gift cards to pay for non-EBT-eligible items or service fees.
It's important to note that you cannot use your SNAP EBT benefits to pay for Whole foods delivery or service fees, which costs $9.95 for orders over $35.
This is because USDA prohibits the use of SNAP EBT benefits to cover the cost of service fees.
Whole Foods delivery fees start at $9.95 for two-hour delivery orders over $35. If you choose the one-hour delivery option, there will be additional fees based on your order total.
However, if you choose to use Whole Foods pickup, it's free for orders over $35.
In addition, those who purchase groceries through Amazon can also use their SNAP EBT cards for Whole Foods items.
DYK? Only 41% of eligible elderly individuals participate in SNAP, compared to 85% for all people who are eligible https://t.co/C0AUcDBsQg

— USDA Nutrition (@USDANutrition) February 15, 2016
SNAP/EBT Items You Can Buy at Whole Foods
EBT-eligible items you can buy at Whole Foods include all grocery food items. Whether it is a pricey brand or not doesn't matter. However, anything purchased from Whole Foods that isn't a grocery item, like ready-made food or vitamins, cannot be paid for with EBT.
Common things that you cannot purchase at Whole Foods – or any grocery store – with EBT include:
Ready-made foods (i.e., the deli)
Vitamins
Cleaning products, toiletries, and other household essentials
Pet products
Diapers, wet wipes, and any other non-food baby items (formula is accepted on EBT)
Alcohol
Tobacco
CBD
If you have a Cash account, you might be able to use it to purchase some of the products mentioned above, but they aren't accepted via SNAP/EBT benefits.
You can visit the USDA website for a general list of items you can purchase using your EBT SNAP benefits account.
One thing is for sure. You have all of the best food ingredients at your fingertips with SNAP benefits. Shopping at Whole Foods with EBT is just like shopping at any other grocery store.
Does Whole Foods Take WIC?
All Whole Foods locations accept EBT, but not all of them accept WIC. You can double-check via your local benefits agency or contact the Whole Foods store to confirm if they accept WIC. If WIC isn't accepted, you can still use your EBT.
WIC is similar to EBT, but it specifically benefits pregnant or postpartum women, infants, and children.
If you fall under this category and haven't applied yet, go to your state's government website for more information.
Already receiving SNAP benefits? You may also be eligible for WIC. Visit https://t.co/StiNy9F1Jd https://t.co/DSuh3xlZ5X for more

— USDA Nutrition (@USDANutrition) November 8, 2016
What Can You Buy With WIC At Whole Foods?
You can buy the same items with WIC at Whole Foods that you can at any other grocery store. WIC-eligible items are more strict than EBT-eligible items, but your state's local agency authorizes that. Some states allow items on WIC that others do not.
WIC doesn't accept all grocery food items as EBT does. However, there are specific categories of grocery items accepted via WIC, and within each category are specific restrictions to certain food items.
For example, most cheeses are accepted on WIC, but imported cheeses are not.
Below is a general list of the food categories accepted via WIC:
Whole Grains
Milk and Soy-Based Beverages
Cheese
Yogurt
Fruits
Vegetables
Eggs
Tofu
Canned Fish
Mature Legumes
Peanut Butter
Juice
Breakfast Cereal
Infant Cereal
Infant Formula
Infant Fruits and Vegetables
Infant Meat
For a complete list of eligible items to purchase with WIC, you can visit the USDA website.
You'll notice that canned fish is accepted, but no other form of meat is, aside from Infant food meat. This is something to keep in mind when applying for WIC.
However, if you already have SNAP benefits, then you can use that to purchase what isn't accepted through your WIC account.
Much like EBT, you cannot use WIC benefits when shopping at Whole Foods online. Instead, you must go into a location that accepts WIC to use your WIC benefits at Whole Foods.
It is likely that this feature will one day be accepted when ordering online, but not at this time.
Conclusion
You'll find that shopping at Whole Foods with EBT/SNAP or Cash benefits is similar to any other experience at the grocery store. They even make it easier by automatically deducting what EBT pays for and leaving the other items as a balance to finish with a second transaction.
No more separating items before check-out! If it's WIC you want to pay with, just make sure to call beforehand to ensure your local Whole Foods will accept it.
If you're interested in finding out more about shopping at Whole Foods, check out the related articles below.
Related Articles:
Whole Foods Gift Cards: Where to Buy and How to Use Them
Whole Foods Delivery: How to Order Online With Amazon Prime
Whole Foods Pickup: Everything You Need to Know Before Ordering
Whole Foods Cakes: Your Guide to Ordering Cakes From Whole Foods
How to Use Amazon Prime at Whole Foods (And What Are the Benefits?)