Do Grocery Stores Restock Returned Items?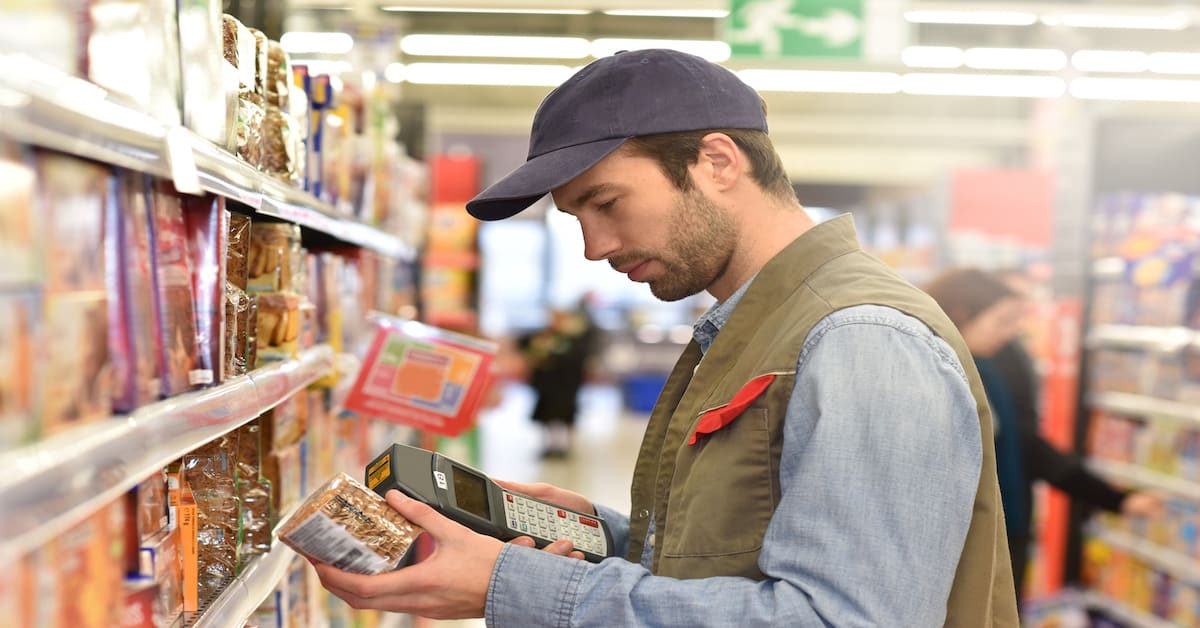 Although you can return items to grocery stores, there are some limitations. Return policies are dependent on each store, such as whether or not you need a receipt, whether you have to bring the purchased item back, and how long you have to return it.
When you think about returning food, you might wonder what happens to returned items at grocery stores and if they restock them.
Whether a returned item gets restocked or not depends on regulations and store policies, but generally, grocery stores throw away returned food items because of liability reasons.  During the COVID-19 pandemic, some grocery stores suspended their return policy and changed how they handle returned items.
When the world was hit with the COVID-19 pandemic, it changed the way some grocery stores handled returns, including suspending their return policy. We'll discuss how stores handled returns both during COVID and non-COVID times below.
Just keep reading to find out!
Do Grocery Stores Throw Away Returned Food?
Yes, generally, grocery stores throw away returned food. When it comes to grocery store items, anything that can go into your mouth usually gets thrown away. In some states, it is the law. In others, it is the standard supermarket practice.
This goes for perishable and non-perishable items. Customers can choose to donate it to a food bank instead if it is unopened, but it will still get thrown away for liability reasons.
There are some exceptions to this general rule. For example, Publix used to put bottled water and non-perishable items back on the shelf as long as they met the quality standards when it was returned.
Generally, however, once the chain of custody is broken and you cannot tell if the item has been tampered with, it needs to get thrown away.
Pre-COVID, you were able to return food, and it would get thrown out. Since the pandemic hit, many grocery stores are not accepting returns anymore, especially if it is an overbought item as a result of the pandemic. Check your specific grocery store what policy applies to you.
That's no good, Kate. Was your purchase made with cash or credit? If it was a credit or debit purchase, an associate or manager can look your receipt up in our system. Just ask the manager for more details. https://t.co/TdN38DcbRu

— Walmart Help (@walmarthelp) July 16, 2018
Can You Return Expired Food to a Grocery Store?
Yes, you can return expired food to the grocery store, depending on the situation. Having your receipt is important in a situation such as this one because it will help determine whether you can return the food. If you purchased the food after the expiration date, it can usually be returned.
Expired food should not be on the shelves for purchase, so that fault lies with the grocery store. In situations like these, your receipt is necessary. The receipt illustrates that you purchased the product after it had already expired.
If you purchased the product before it expired and this happened due to time in your home, you might not be able to return the item. Be sure to check with your local grocery store for their policy.
@KromerTiffany 2/2 Please also return to the store with your receipt and talk to the CSM about a refund. Please keep us updated. -Pia

— Walmart (@Walmart) July 19, 2015
Can You Return Meat to a Grocery Store?
Yes, you can return meat to a grocery store. If you want to return meat, keeping the receipt makes the process much more seamless.
Some grocery stores, such as Walmart, have a Fresh Meat Guarantee. Their Fresh Meat Guarantee ensures that their meat will satisfy anyone who purchases. Their meat is guaranteed to be juicy and flavorful.
If you purchase meat from them and this does not happen, you can get a full refund with just the receipt. Unsatisfactory meat is not necessary to bring back.
What Does Walmart Do With Returned Food?
Any perishable or non-perishable foods returned to Walmart get thrown away. The risk that the item has been tampered with in some way is too great for Walmart to put anything back on the shelves.
Non-perishable foods that you purchased at Walmart, such as canned goods, can be returned for a refund or replacement if you do so within 90 days of purchase. For items such as dairy and meat, Walmart will not accept a return.
However, Walmart gives you a refund or replacement if there is an issue with the item. You just need to bring the receipt with you. The perishable food items fall under their freshness guarantee.
We touched upon Walmart's Fresh Meat Guarantee above, but they also have fresh guarantees for the rest of the food items they sell.
Apparently if food leaves a Costco store even for one minute before being returned, it gets thrown out.

— Cruisingcostco (@Cruising_costco) May 2, 2016
What Does Costco Do With Returned Food?
At Costco, returned food usually gets thrown away. There are some exceptions with canned or fully sealed products. This means that everything else – frozen foods, meats, fresh vegetables, dairy, and other perishables – gets thrown away.
When it comes to non-perishable items, even if it is canned or fully sealed, they might get thrown out. If Costco cannot determine whether or not the food has been tampered with, it will get thrown away for health and safety purposes.
During COVID times, Costco implemented a no-return policy on popular pandemic items. This mostly applied to items, such as toilet paper, that became scarce when COVID-19 first hit.
The hoarding caused many non-perishables, as well as cleaning supplies, to disappear from the shelves. Along with cleaning supplies and toilet paper, some food items made it onto the no-returns list as well. 
What Does Target Do With Returned Food?
When it comes to food returns at Target, including baby food and other baby items, everything gets thrown away.
Employees cannot be certain that the item has not been tampered with. As a result, all food items are considered to be defective automatically and get tossed. For all other non-food items, Target has a 90-day return policy.
I work for trader joes and most of the food is donated. the only things not donated is something completely moldy, already opened and possibly contaminated, or returns that are not shelf stable. if it can be saved it will be bc they're actually responsible with their food waste

— serena (@maybeserena666) November 17, 2020
What Does Trader Joe's Do With Returned Food?
Based on reports from employees, Trader Joe's does a combination of throwing out unsalvageable food and donating the rest to local areas.
Trader Joe's is a store known for its cheery demeanor and unique products. They have an extremely forgiving return policy – "We tried it, we liked it. If you don't, bring it back for a full refund." This includes alcohol, and you didn't even need a receipt to return it.
During COVID times, Trader Joe's forgiving return policy was temporarily banned for overbought items. This meant that if you bought an excess amount of the item and tried to return it, the return would not be accepted.
The pandemic effect of Trader Joe's policy meant that you could only return the overbought item if something was wrong with it.
Summary
In this article, we talked about the ins and outs of returning food to grocery stores. We covered if you could return food items and explained any specific items that you cannot return. In most cases, you'll need a receipt to return items.  
We learned that each grocery store has its own return policy, and policies changed in many places once the COVID-19 pandemic hit. We also touched on what happens after the food is returned to the store. In most cases, it gets thrown out for health and safety reasons.
If you are returning food, consider earmarking it for donations if possible. The need has been much greater since the pandemic began. Otherwise, be sure to check in with your specific grocery store on what their return policy is.
If you're interested in finding out more about grocery stores, check out the related articles below.
Related Articles:
When Do Grocery Stores Restock? (Here's What to Expect)
What Is a Food Co-op? (And How It Works)
17 Walmart Grocery Shopping Tips You Should Know
Are Aldi Groceries High Quality? (What to Buy and Avoid at Aldi)