10 Best Del Taco Sauces, Ranked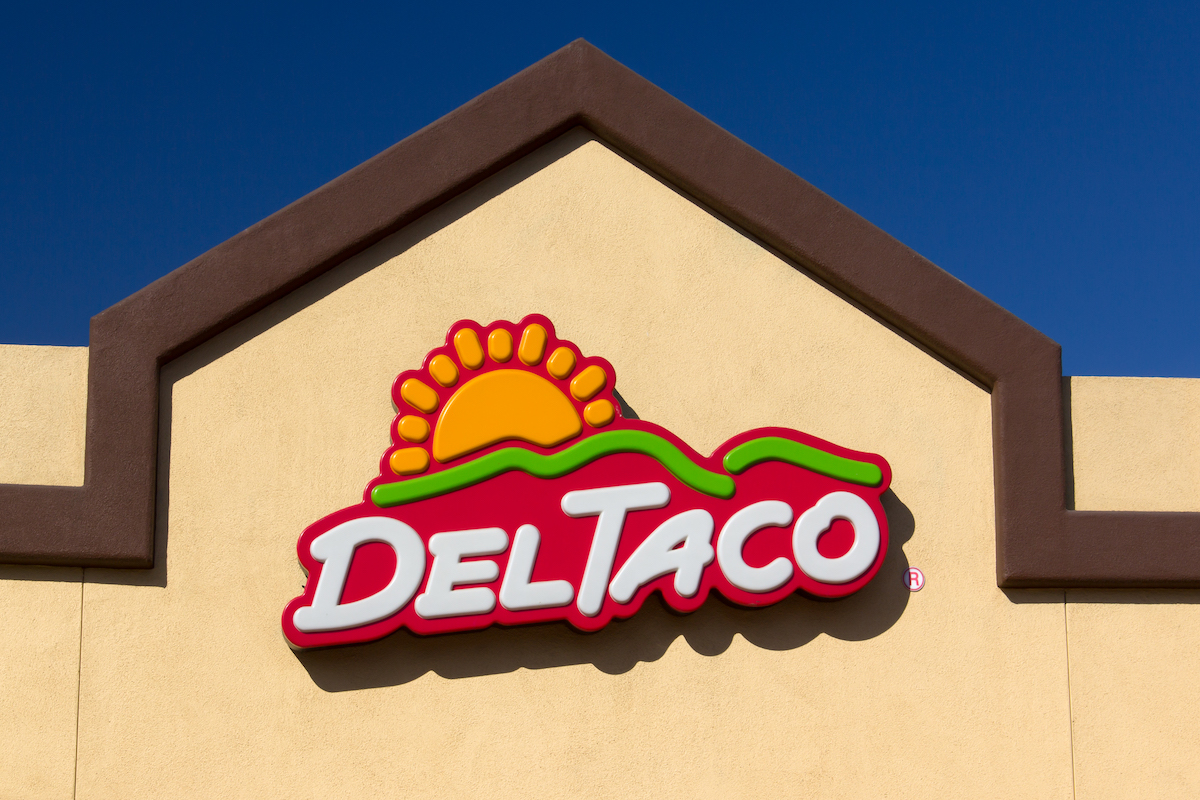 Del Taco is known for its delicious Mexican-inspired fast food. But what sets them apart from other popular Mexican chain restaurants is their sauces.
Del Taco has a variety of sauces ranging from mild to spicy and everything in between.
While they have a few traditional sauces, they also offer signature creations like the Savory Secret Sauce, Del Inferno Sauce, and the Del Scorcho Sauce.
If you are wondering which sauce to choose with your next meal, let me introduce you to the 10 best Del Taco sauces ranked from good to irresistible.
10. Salsa
Del Taco's Salsa is on the mild side.
It combines fresh tomatoes with onions, green onion, cilantro, garlic, chili powder, and a pinch of sugar to achieve its flavorful balance.
This sauce is great for those who prefer less heat but still want something that packs a punch.
I love it on all my tacos, nachos, and even fried chicken tender.
Instead of regular ketchup, salsa offers a healthier option that delivers a great flavor.
9. Habanero Sauce
You will love the Habanero Sauce from Del Taco if you enjoy an intense smokey flavor.
This sauce is a bit on the spicier side but has a smooth finish with hints of garlic, onion, and lime juice.
It goes exceptionally well with any chicken dish but works great with beef and seafood.
I recommend trying it out with Del Taco's burgers.
Although their burgers are great on their own, the Habanero Sauce takes it to the next level.
8. Del Taco Savory Secret Sauce
The Savory Secret Sauce is Del Taco's version of mayonnaise with a twist.
In a way, it tastes more like Japanese mayonnaise and has a thicker egg yolk base.
It's creamy, slightly sweet, and has a bit of tanginess without going overboard.
It is usually used in chicken burritos and other chicken menu items.
However, I also love it on fish and shrimp tacos.
7. Red Sauce
All Del Taco fans love the Red Sauce.
It's a tangy, tomatoey sauce with hints of garlic, onion, cumin, paprika, and oregano.
The Red Sauce packs a flavorful punch that won't overpower your taste buds.
It pairs superbly well with any bean dish, but it goes especially well with Del Taco's famous Bean and Cheese Burrito.
The smoky flavor from the cumin and paprika ties in the other flavors nicely.
6. Guacamole
If you're going to have Mexican food, you can't forget the guacamole!
Del Taco's Guacamole is a delicious blend of avocados, tomatoes, cilantro, onions, jalapenos, and lime juice.
It is freshly made, as each location makes it daily.
It's creamy, has a hint of spiciness, and goes great with anything.
I can even eat it by itself or with chips!
5. Chipotle Sauce
The Chipotle Sauce is a creamy, smoky, and tangy sauce that perfectly complements any dish.
It has an intense flavor and aroma that will tantalize your taste buds with every bite.
It adds a unique flair to any Del Taco meal, but it truly shines when paired with their fajitas and beef tacos.
The smokiness from the chipotle peppers and the mellowness of the mayonnaise and cream make it a delicious sauce.
It's also great for adding an extra element to any dish that needs a kick.
4. Green Sauce
If you love jalapenos, you will love Del Taco's Green Sauce.
It has a great balance between spicy and tangy flavors, making it the perfect accompaniment to anything with cheese.
Plus, if you're looking for an extra kick of heat, this sauce can deliver.
The Green Sauce is packed with jalapenos, garlic, onion, cilantro, tomatillo, and lime juice.
The lime juice's unique tanginess helps balance out the complexity of the other flavors.
Although it is great for everything, I love smothering it on my rice bowls.
It gives the cilantro rice an amazing flavor.
As for meats, it does wonderfully with beef.
The tomatillo and jalapeno provide an extra depth of flavor that brings out the best in the beef.
So, if you're looking for a sauce with some kick, this is it!
3. Mild Sauce
The Mild Sauce from Del Taco is perfect for all hot sauce beginners.
It has a mild flavor that is subtly sweet and smoky.
This sauce is made with tomatoes, onions, garlic, chili peppers, cumin, and oregano to give it an extra hint of tanginess without burning your tongue.
It adds so much more flavor to chicken and steak tacos.
This is the perfect choice if you want to add a bit of flavor without the heat.
2. Del Inferno Sauce (Hot)
The Del Inferno Sauce is a must-have for those looking for something really hot.
This sauce packs quite a punch and contains habaneros, garlic, chili powder, cumin, and other spices to create an intense flavor.
In a way, it tastes like Tabasco sauce but with a bit more saltiness.
It adds a refined taste to all cuts of beef and adds a great kick to tacos and burritos.
I recommend adding a small amount first, as this sauce can be quite fiery.
But if you're up for the challenge, Del Inferno Sauce is sure to please.
1. Del Scorcho Sauce (Medium)
The Del Scorcho Sauce is the ultimate sauce for those who love a little bit of kick in their food.
It contains jalapenos, garlic, chili powder, cumin, and other spices to give it a nice level of heat.
This sauce nicely balances spicy and savory.
Overall, I smother the Del Scorcho Sauce on everything.
It even makes breakfast egg sandwiches and fish tacos even more exciting.
And if there are any leftover packets, I save them in the fridge and use them later on all sorts of dishes!
Conclusion
No matter what your spice preference is, Del Taco has a sauce for everyone.
From mild to inferno, their sauces offer a wide variety of flavors and heat levels that will tantalize your taste buds.
Next time you visit Del Taco, remember to grab one or two of their delicious sauces to give your meal that extra oomph.
For more information about Del Taco, check out the articles below.