What Is Instacart Waitlist? (And Can You Skip It?)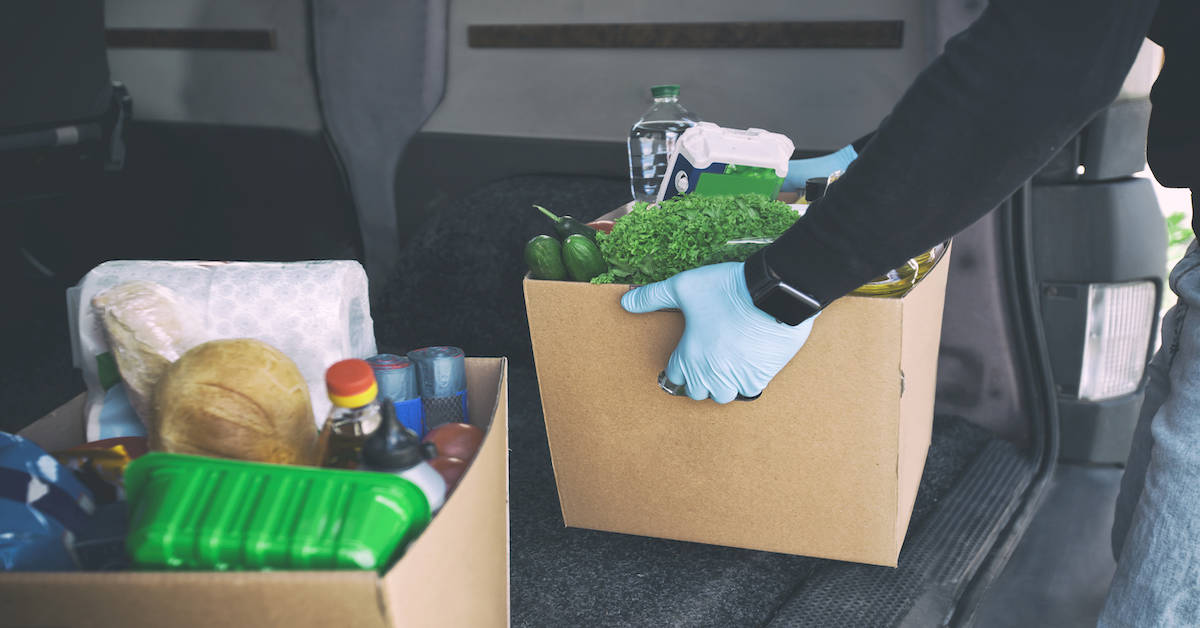 With the increasing demand for jobs with flexible schedules in the gig economy, companies like Instacart had to institute waitlists to better manage the number of applicants coming in. However, if you are eager to get started right away, there is a way to get off the waitlist so you can pick up shifts as soon as possible.
Instacart has a waitlist in regions where the customer demand is not high enough to support the number of applicants to be shoppers. While the Instacart waitlist cannot be skipped, applicants can find cities that do not have a waitlist by registering with a different zip code.
If you've been stuck on the Instacart waitlist for some time, there's some good news—you don't have to wait around! There are ways to bypass the waiting list and start earning right away.
In this article, I'll cover all you need to know about joining Instacart as a shopper—from earnings to the logistics of the waiting list.
Hi and thank you for your interest in working for Instacart. If you're on a waitlist, then that means there are currently too many shoppers in your market. Once there's an opening, you will receive an email for you to start shopping for Instacart. Hope this helps. – Michael

— Instacart (@Instacart) September 25, 2020
Why Is There a Waitlist for Instacart?
Instacart has to institute a waitlist in certain regions when there is simply too high of a demand for employment compared to how many orders are coming through the app. If there are too many shoppers, there will not be enough work for each of them based on the number of customers.
If orders are down, but there is a surplus of shoppers, Instacart spends more money than they're making. To avoid this predicament, Instacart instituted a waiting list determined by zip code.
This ensures that there is an appropriate number of shoppers based on the demand coming from consumers in any given zip code.
If there are not enough shoppers, Instacart will hire applicants right away. If they are oversaturated in a certain location, they will waitlist applicants until their employee number reduces.
Hi there! Waitlist timelines vary region to region. As our customer base grows or shoppers leave the platform, we will start onboarding again. Please continue to check your account for any updates or changes in the application process. We appreciate your patience. -Gwen

— Instacart (@Instacart) September 17, 2020
How Long Is the Waitlist for Instacart?
Depending on where you live, you could stay on the waitlist for months, while others may only be on the waitlist for a few days. It can be challenging to determine exactly how long the Instacart waitlist is when applying, as each zip code has a different number of applicants.
If you want to know exactly how long the waitlist is or receive an estimate of when you'll be approved, your best option is to contact Instacart customer service.
This can be done through email, phone, or chat on their website. By contacting Instacart customer service, you'll be able to send them your application details, and they can pull up your status.
This can help you determine how quickly you will be able to start shopping or give you an idea of if you should change your application to avoid the waitlist altogether.
Hi there, Sharla! We can certainly look into changing the zone listed on your application to a different one, but this will require us to restart your application. We also cannot guarantee there will not be a waitlist in the zone you choose to switch to. Hope this helps! -James

— Instacart (@Instacart) November 14, 2020
Can You Skip the Instacart Waitlist?
While you cannot skip the waitlist on Instacart, there is a way to get around the waitlist to start shopping right away simply by changing the zip code. Each applicant enters a zip code when applying to be an Instacart shopper, and this is generally the zip code of your home.
If you've been added to the waitlist, that simply means that the zip code you've entered is fully saturated with Instacart drivers already. Therefore, at this time, there is no need for additional employees.
However, there may be other zip codes in your general area that do not have a waiting list.
To change your zip code in an attempt to avoid a waiting list, simply hop on a chat with Instacart customer service on their website or send an email.
If you have other zip codes near you that you'd be willing to shop within, send these zip codes to customer service and see which one goes through.
Once they're able to find one without a waiting list, your application should go through within 15-20 minutes and allow you to start shopping as soon as possible!
Keep in mind if you are unwilling to change your zip code location, there is no way for you to skip ahead on the waiting list. In this case, you will have to wait until a spot opens up in your area.
Does Shipt Have a Waitlist?
Shipt does not always have a waitlist; however, there may be a waitlist if there is a major increase in applicant volume during a certain period. This allows Shipt to hire as needed and always have applicants to turn to when they need to recruit more shoppers to fill the demand.
If there are no current openings, Shipt is unable to move an application through to be an active employee.
However, if you submit an application, you can be sure a customer service employee will reach out to you when they get to your position on the waiting list, and there is an active position to be filled.
How Does Instacart Background Check Work?
Instacart background checks are done on all applicants to obtain records from local, state, and federal agencies to gain a full report on each applicant. In addition, Instacart checks each person's driving record for any traffic violations.
This is especially important since a huge part of the job as an Instacart employee is driving.
While Instacart will not reject your application with minor traffic violations, they are looking out for anything significant telling of dangerous behaviors or irresponsible driving habits. This takes off the liability from Instacart and keeps their deliveries more reliable.
However, any applicant that does not have a criminal background or any significant traffic violations or accidents should not have any problem getting approved as an Instacart driver.
On average, the background check takes about ten days to process; however, this can be even longer if there is a high volume of applicants at the time.
How Much Does Instacart Pay?
According to statistics on Glassdoor, in-store Instacart shoppers get paid an average of $12 an hour, with the upper range being $15 to $16 per hour. This is consistent with statistics from Indeed, which put the average salary around $11.80 per hour.
While these hourly wages are how much Instacart pays on average, the specific income figure depends on the additional money you can make from tips and what region you live in.
These two factors can cause a bit of fluctuation; however, Instacart generally pays minimum wage.
The third factor to consider is how many orders you can complete per hour. This is dependent on how far your deliveries are from your home location.
However, if you're able to make two deliveries per hour, you may be able to earn upwards of $20 per hour or more, depending on tips.
Conclusion
While certain statistics like how long the waitlist for Instacart drivers can be impossible to determine in most areas, applicants can rest assured that there is a way out if stuck on the waitlist.
With a good response rate and a helpful customer service team, you can reach out to Instacart via their website to discuss how they can best go about bypassing the waitlist.
To learn more about food delivery services, check out the articles below.
Related Articles:
Amazon Flex: Drivers Give the Inside Scoop on What to Expect
What Is the Best Time to DoorDash? (Tips From Dashers)
DoorDash Red Card: Dashers Weigh in on How It Works