DoorDash Red Card: Dashers Weigh in on How It Works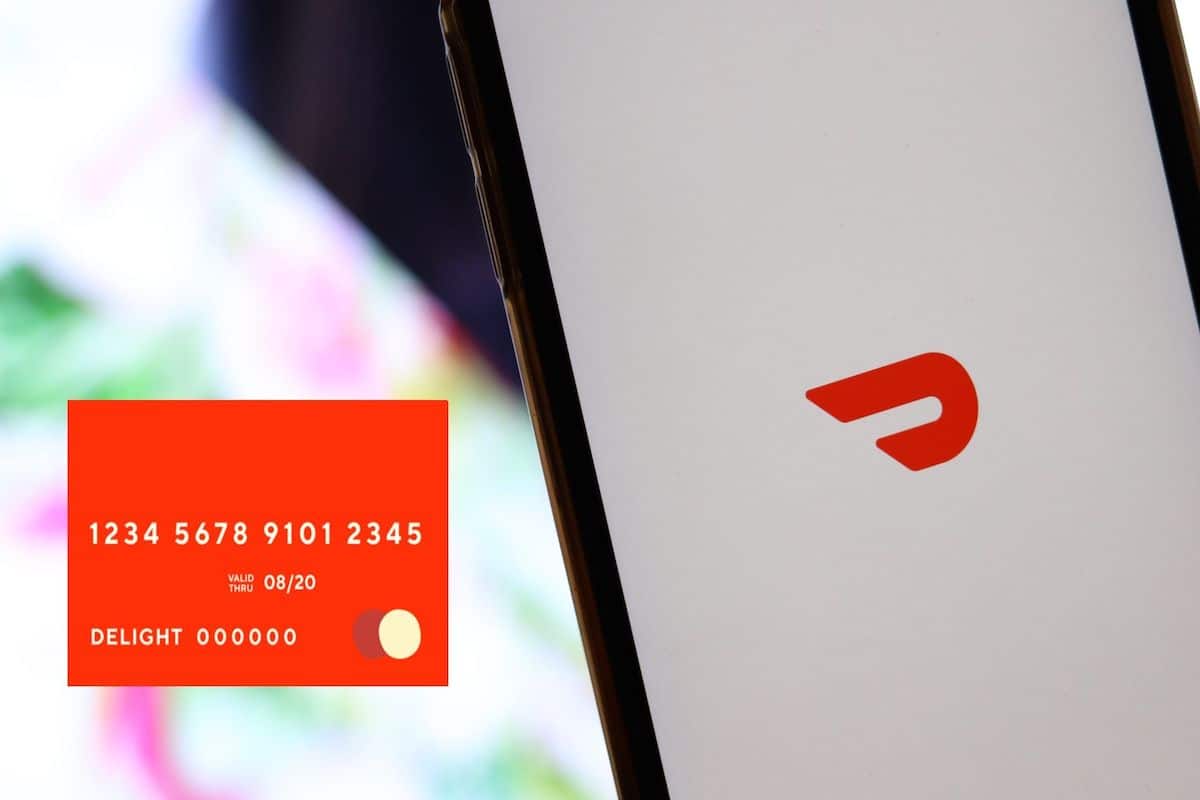 If you have only ordered through DoorDash and never Dashed yourself, you may not have even heard of the DoorDash Red Card. However, if you are, were, or are thinking of being a Dasher, then the Red Card is a part of something you have heard of or used before.
DoorDash Red Card is a credit card that Dashers use to pay for some of their customers' orders. It is a payment method used the same as a credit card during checkout. The Red Card only has the amount needed for the customer's order that is picked up and cannot be used for expenses like gas, tolls, and tips.
If you ever wondered how Dashers sometimes pay for the orders they are picking up, read on ahead.
In this article, I'll cover how DoorDash Red Card works, whether you can Dash without it, what happens if it gets lost, and other helpful information from real-world drivers.
What Is DoorDash Red Card?
DoorDash Red Card is a credit card that DoorDash drivers use to pay for some orders. It is not used to pay for all orders, but every Dasher has one. They receive it when they first begin as a Dasher during orientation.
The Red Card is part of the DoorDash Activation Kit. In addition to the Red Card, a Dasher activation kit includes a hot bag and a "Getting Started Manual."
As you continue to Dash, you can gauge whether picking up orders that involve the Red Card is beneficial for you or not. Either way, you will need to know how it works and what it is used for. There's more information on this below.
It's also important to mention that the tip is never on the Red Card, so make sure not to add a tip when paying an order with your Red Card.
How Does DoorDash Red Card Work?
DoorDash Red Card works like a credit card when the Dasher picks up their customers' orders. The Dasher gathers the order that the customer placed, and when they check out, they use the Red Card as their payment method.
Jessica DeMay, chef and cookbook author, told us: "You can only use the Red Card to pay for a DoorDash order at the correct time and the correct restaurant, and the card will only charge the correct amount of money due to the restaurant."
The DoorDash Red Card is not linked to a Dasher's bank account; instead, it has the money that the customer used to place the order on it. In the same way, Dashers do not have their earnings deposited onto their Red Card.
I wonder if I can still do DoorDash without the red card. I feel like Dashing today😬

— Princess Fran👑 (@BeingA_Martin) March 3, 2021
Can You DoorDash Without a Red Card?
Every Dasher receives a Red Card before they can begin Dashing, but they can DoorDash without a Red Card.
Whether or not a Red Card is used to pay for the order depends on where the order is picked up from. Ron Walter, a Dasher and the founder of EntreCourier, gave a bit of insight into the DoorDash Red Card:
"Three years ago, Red Card orders were very common. It was one reason I didn't do many DoorDash deliveries at the time. I tried to calculate how much time an order would take to complete and focus on accepting deliveries that are most efficient for what they pay. Some days, food orders where I knew the restaurant was usually on the ball might be worth taking."
While Ron told us that he did not like the Red Card, he stated that its usage was on the rise more now. As with all technology, there are times when it just doesn't work.
Sometimes, glitches in the Door Dash system make it an unappealing option for those dependent on the Red Card.
And then when I'm finally done after I've been making sure I get this customers order perfect, and I'm able to check out my red card gets declined and doordash won't put money on it to pay for the order. I've got to leave all the food my customer's expecting in the store.

— Chris (@YodatheHobbit) June 19, 2021
On June 19th, 2021, DoorDash had a glitch in the system. As a result, Red Cards stopped working, and Dashers everywhere had customer orders that they could not pay for when they got to the counter.
Support was unable to be reached, and Dashers didn't even know where to deliver the food if they had picked it up.
For many Dashers, it meant they couldn't work. For customers, it probably meant delays in receiving their orders (and maybe even some melted items).
Do You Get More Orders With DoorDash Red Card?
More orders are available for you to take with the DoorDash Red Card. Having the Red Card allows you to accept orders from any source. If you do not have your Red Card, you will not be able to take any orders that require the Red Card to complete them.
According to DoorDash, Dashing is harder when you don't have a Red Card because fewer opportunities are available for you to make money.
However, Dasher Ron, who has been Dashing for three years in Denver, told us that he denied many Red Card orders and that rejecting them never impacted whether he would get another offer shortly after.
Can You Use DoorDash Red Card for Gas?
No, you cannot use your DoorDash Red Card for gas or any other personal expenses.
DoorDash drivers are independent contractors. This means that DoorDash does not pay or reimburse for things such as car maintenance, travel, tolls, and gas. Dashers must take care of that themselves.
The DoorDash Red Card cannot be used for any personal purchases that a Dasher makes. It only has the amount of money needed to complete an order made by a customer.
@DoorDash lost my red card how do I get anther one to my house because the main office is far away

— Jeannine lucyy bella 🌙 (@jeanninebella) May 1, 2019
What to Do If You Lose Your DoorDash Red Card?
If you lose your DoorDash Red Card, you can report it as lost and get a free replacement. DoorDash has a section of its website titled Lost Red Card where Dashers can report if their card is lost and begin the process of getting another one.
The DoorDash website states that many Dashers order a spare card as a backup just in case this happens.
If you do lose your Red Card, you can report it through the app. Depending on whether you have an iPhone or Android, you can follow the instructions below to report your lost card.
On an iPhone:
Log into the app
Go to your Account
Click "Lost your Red Card?"
Tap "Yes, it's lost"
On an Android phone:
Log into the app
Tap "Red Card" under Account
Click "Mark as lost"
You will then get your free replacement card via mail.
Conclusion
The DoorDash Red Card is a mandatory part of being a Dasher. Whether you pick up orders that involve the Red Card or not, you'll receive it when you first sign up to be a Dasher.
Having the card with you allows you to accept orders from anywhere, but it does not mean that you need to choose orders where you use it. That would depend on the area you live in and which places require the Red Card for payment.
Related Articles:
What Is the Best Time to DoorDash? (Tips From Dashers)
What Is Instacart Waitlist? (And Can You Skip It?)
Amazon Flex: Drivers Give the Inside Scoop on What to Expect