What Is the Best Time to DoorDash? (Tips From Dashers)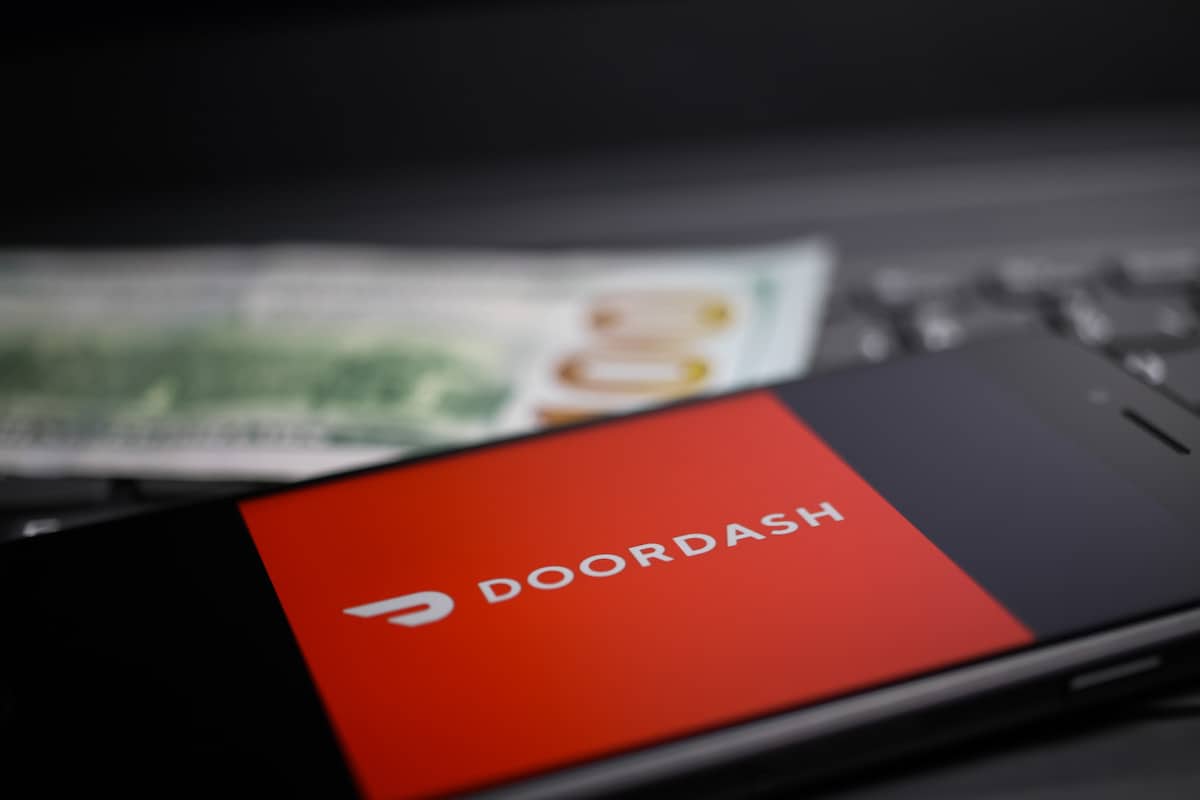 DoorDash is a great form of income for more than one million Dashers throughout the US, Canada, and Australia. Whether you use it as a side gig or your main source of income, DoorDash only works as hard as you do. To make the most money, you have to know the best time to DoorDash.
Dinner is the best time to DoorDash regardless of your location. Peak dinner time typically runs between 5 PM and 9:00 PM. In some areas where restaurants are open late on the weekends, peak hours may extend to as late as 2 AM. Mornings closer to lunchtime, between 10 AM and 1 PM, can also be lucrative for some Dashers.
It's not enough to know the best time to DoorDash. It pays to know the peak days in your area as well. In this article, I'll share tips from Dashers on how to make the most money with DoorDash and how to become a DoorDash driver. 
What Is the Best Time to DoorDash in the Morning?
While the best time to DoorDash in the morning depends on the area you are in; generally, most mornings tend to pick up the closer it gets to lunchtime. Some Dashers state that they start Dashing at 8 AM and are still relatively busy, but it doesn't really start to pick up until around 10 AM.
For some, if they live in a metropolitan area, it is worth starting to Dash earlier than 8 AM to get the clients ordering breakfast before they leave for work that day.
However, this still isn't the busiest time of day because many people that wake up early for work aren't trying to order breakfast.
It really depends on the demographic more than anything. Still, the best time to Dash in the morning is between 9 AM and 10 AM.
This will give you a head start on other Dashers, so when orders do come in, you'll be first in line because you've been waiting longer than other drivers.
It is also important for Dashers to pay attention to red and grey areas. If the area is grey, it is already full of drivers, which means if you want to Dash in that area, you might have to start earlier to get a spot before the area turns grey.
DoorDash maybe? I'm able to make 100+ a day depending on the day and time! Weekends are usually very good & dinner time!

— willow (@erodaxcrossing) July 1, 2021
What Are the Best Days to DoorDash?
The weekends are – by far – the best days for DoorDash. Specifically, the late-night weekend shift is where DoorDashers make the most money. Peak times usually fall between 5 PM and 9 PM and can extend as late as 2 AM or 3 AM, depending on what restaurants are open during that time.
That said, if you live in an area that tends to go to bed early no matter what day it is, then late-night prices might not be an option for you. Still, Thursday through Sunday tend to be the best days to Dash, regardless of where you live.
Tracey Sellers, a Dasher from Cincinnati, OH, agrees Saturday is her peak day, but the weekends are always the day she makes the most money.
As long as there are restaurants in your area and people needing delivery, you will make some money. Be aware that the restaurants in your area that don't offer delivery are the restaurants to keep your eye on.
If the restaurant offers delivery, you might not even have the option to Dash. Be aware of the types of restaurants in your area and the peak times and days.
Doordash was a good experience for me especially if you like driving and can swing working at the peak times where it's more lucrative! 1099 contracts are always tough with taxes, but if you set aside some of that cash to remind yourself you'll need it at tax time, it helps.

— Sophie Murk (@SophieMurkster) April 19, 2021
What Are the Peak Times For DoorDash?
According to Dashers, 10 AM to 1 PM and 5 PM to 9 PM during the week are usually the peak times for DoorDash. The same can be said for the weekend as well. However, some areas have restaurants open late on the weekends, which extends the peak hours to as late as 2 AM in some places.
Miami, FL Dasher Jose Cuda shares his expert tip. He states that 6:30 PM to 8:30 PM on any given night is usually the peak time.
It is also the time when you will get the most 'competition' from other DoorDashers, though. So, it's important to make sure you are in an area that stays regularly busy. Otherwise, you'll be fighting for orders.
Shawna Johnson from Austin, TX, loves working weekend late nights. She only Dashes part-time but lives near a scene of bars in a college town, so midnight to 2 AM is her peak time.
Over time, you'll have a better understanding of the demographics and peak times in your area. However, you can use this information as a guide when you first start Dashing!
Is It Better to DoorDash in the Morning or at Night?
Almost every Dasher agrees that it is best to DoorDash at night. Between 5 PM and 9 PM are usually the busiest times of day, no matter where you are. Some even agree that late-night Dashing on the weekends is well worth staying up late because they make more money during this time.
If you are looking to make the most money, the night shift is the way to go for DoorDash.
However, the times between 9 AM and 1 PM can also be pretty busy, especially for those who live in areas with many restaurants and people.
3 Quick Tips To Get More DoorDash Orders:

✅ Try dashing at a different time (lunch is just as good as dinner)

✅ Avoid hotspots (other Dashers crowd there)

✅ Look up where clusters of restaurants are in your area (then pick and stay in between two clusters)

— DoorDash Master💰🚗💨 (@themasterdasher) August 17, 2020
How to Make the Most Money on DoorDash
Working long, consistent shifts is the best way to make money on DoorDash. Dashers who clock in early and clock out late can bring home approximately $1,000 a week. The days of the week matter too. Typically, Wednesday morning through Sunday night are the best times to Dash for the most money.
Dasher Joe Benson in Chicago, Illinois, states that he works 8 AM to 8 PM at least five days a week.
He found that he makes the most money by sticking to a consistent schedule such as this one, also noting that 2 PM to 4 PM is usually slow, so he will eat his lunch during this time. 
The types of restaurants near you also play a part in how much money you will make. Areas with more five-star, luxurious restaurants will have higher ticket prices and yield higher returns for the Dasher.
Even if you live a little outside of these busy areas, it's worth driving a bit longer to make more money from one order.
One DoorDash customer, James Walsh, says he orders from DoorDash regularly. When asked this question, he mentioned the best way for DoorDashers to make the most money is to be courteous to their customers and show empathy towards them. 
You never know. You just might get a larger tip for going the extra mile with your customers.
Remember, you are more than a delivery driver. You have the opportunity to capitalize on every order just by being friendly and considerate to your customers.
Jose Cuda has a few more inside tips on how to make the most money with DoorDash:
Dinner peak times tend to be earlier on the weekends, starting closer to 5 PM. During the week, people eat closer to 8 PM because they have to get home from work and decompress before they are hungry enough for dinner.
There are promotions for drivers during dinner peak hours on peak days (5:30 PM to 8:30 PM). Promotions are the highest on Saturday and Sunday evenings because many Dashers don't want to work on the weekends.
Try traveling to busier areas if your area is a bit slower.
You have to be disciplined and calculated with your work hours and where you work.
Don't chase hot spots!
Try to get orders that are delivered in the same area you are dashing in.
How to Become a DoorDash Driver
You must be 18 years or older with your own reliable form of transportation, a valid license, social security number, and consent to a background check to become a DoorDash driver. Before you can start Dashing, you must apply to complete the sign-up.
Once you submit your application, DoorDash will review it, and if you're accepted, you can start Dashing. Here's how to begin receiving orders on DoorDash:
Open the driver app.
Click the "Dash Now" button.
You'll start receiving orders in your area.
You can also use "Schedule" to set later times.
Accept the order when you're ready.
The app will guide you to pick up and drop off the order.
That's it! DoorDash will deposit earnings into your bank account each week.
Conclusion
Making money with DoorDash is heavily dependent on how many shifts you are willing to work, how long you are willing to work each day, the area you live in, and the types of restaurants in that area.
The areas with this perfect combination of expensive restaurants and lots of people tend to have the most opportunities for making money. Regardless, DoorDash is a great way to at least make some side cash in almost any area in North America and Australia.
Related Articles:
DoorDash Red Card: Dashers Weigh in on How It Works
Amazon Flex: Drivers Give the Inside Scoop on What to Expect
What Is Instacart Waitlist? (And Can You Skip It?)